Baywatch Slot Review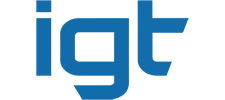 Game types:
3D slots
Cartoons slots
Fairy tales slots
Other slots
Play demo
Video review
Screenshots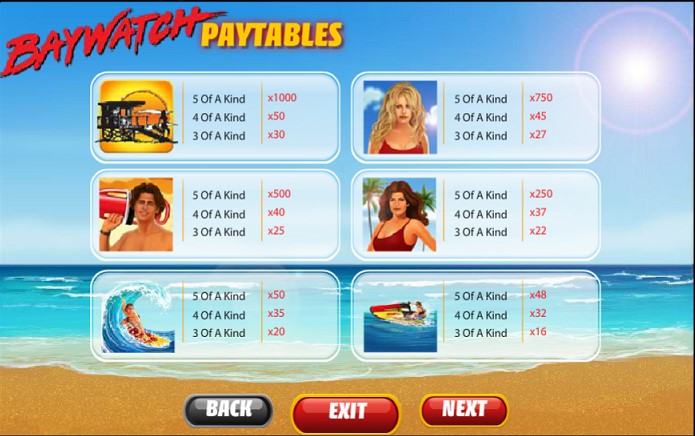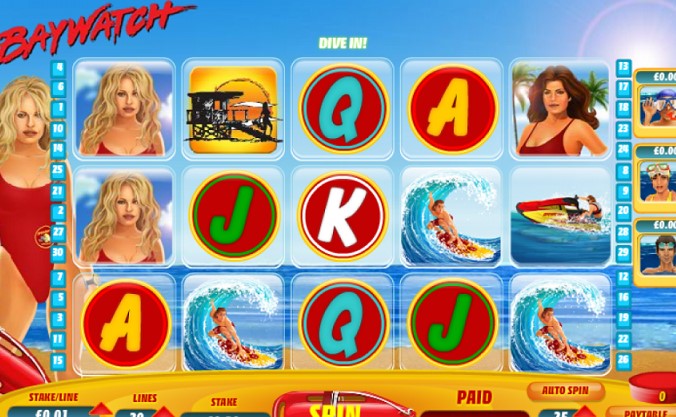 Try other slots
By this produser
By this theme
Features
Newest
The Baywatch slot by IGT is another one of the older games which has definitely stood the test of time and most people will agree that it is a very entertaining game to play.
You can tell how old it is when you look at the faces of the main characters which are plastered all over the game and taken from the TV series of the same name.
All of the characters look like they are at least twenty years younger than they are today but don't worry to much because the Baywatch slot is not as old as that!
As with the vast majority of IGT slots, the Baywatch slot is not only very straightforward to play but also extremely enjoyable with quite a few features which could mean that your time playing could be rewarded with some decent sized bonuses.
Theme and subject
The theme of the Baywatch slot is obviously the Baywatch TV show and this is one of the earlier examples of a slot franchise which is based on a film or TV show.
It could therefore be regarded as something of a lavish production, even by the standards of IGT but it would be safe to say that you will enjoy playing the Baywatch slot even if you had no interest in the TV show or if you are too young to remember it.
If you can remember the TV show though you will appreciate what a great job IGT have made in producing this slot because the likeness between the two is superb.
Symbols and soundtrack
Snippets of the soundtrack have been lifted directly from the TV show and that is one of the more notable benefits of producing one of these franchise type of slots because the soundtrack is often of a far higher standard than it otherwise might have been.
The symbols actually look quite amateurish and apart from photograph symbols of the main Baywatch characters, Mitch, CJ, Cody and Caroline, the other symbols revolve around various objects that you would associate with a life guard.
To be honest with you it is the quality of the symbols which is about the only negative aspect to the game but this does not affect your gameplay in any shape or form.
Bonus options
The free spins feature is the most exciting bonus option and this is triggered when the bonus symbol appears on the three middle reels.
Player intervention is then required because you will need to choose a male and a female lifeguard and the number of free spins which you have been awarded will be revealed.
It is possible for the free spins along with attractive looking multipliers to mount up and this bonus round can often prove to be far more lucrative than you might have first imagined.
Where to play
The Baywatch slot isn't available at as many online casinos as you would probably think but you will be able to find it if you look hard enough.
Any online casinos which offer IGT slots to their players will more than likely offer the Baywatch slot to its players.
To save you the trouble, here is a list of online casinos which offer the Baywatch slot and the sign up bonuses which they offer and that can be used to play the game
All Casinos to play: