Bonanza Slot Review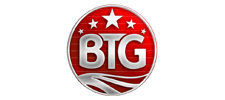 Game types:
Jewels and Gems slots
Music slots
Nature slots
Nightlife slots
Other slots
6 reel slots
Play demo
Video review
Screenshots
Try other slots
By this produser
By this theme
Features
Newest
The Bonanza slot is a little different to the kind of game that you are probably used to but there is nothing wrong with that.
It has been produced by Big Time Gaming and what you will usually find with developers such as this is that they break the mould when it comes to the design of the slots that they come up with.
Without meaning to show any disrespect to the likes of Microgaming for instance, most of their slots are based on tried and tested frame works and they very rarely try anything different.
The Bonanza slot is most definitely different, whether you will like it or not is a different matter entirely but hats off to Big Time Gaming for having the guts to put something out there which is different to any other slot that you will have played.
Theme and subject
The theme of the Bonanza slot is mining and the slot is set in what looks like a mine with a waterwheel which is constantly moving on the right hand side of the screen.
The graphics look pretty basic but what sets the Bonanza slot apart from many of the other slots that you will have played is that it uses the Megaways game engine which is the proprietary software which they use.
It all looks a little confusing at first because there is a Megaways header which is situated at the top of the reels which displays a number which changes for every spin.
The reason for this is that out of the six reels, there can be between two and six symbols on each, so this is the reason why the number of combinations change with each spin.
To be perfectly honest, this can only be described as something of a gimmick which in many cases causes confusion but to be perfectly honest with you, it is not something that you really need to take an awful lot of notice of.
When a winning pay line is formed, the symbols are blasted away (in keeping with the mining theme) and this is quite an entertaining feature.
The gaps that are left in the reels by the ones that have been blasted away are replaced by other symbols which drop down into their place.
A unique feature which Big Time Gaming use is that there is also a horizontal reel which is situated above the main reels.
If any of the four symbols on the horizontal reel can be used to form a winning line with the normal reels which are situated below them, they will also disappear and the horizontal symbols which are left move along a space and can be used to form even more winning lines.
This feature also adds to the entertainment value but it would be fair to say that it can be quite frustrating at times.
The Bonanza slot is very straightforward and quick to play but you may find that after a while the novelty wears off a little and it might not be such an exciting game that you first thought it might be.
That is unless you hit the bonus round but we will talk about that later on in the review.
Symbols and soundtrack
Big Time Gaming have got the soundtrack just right, it fits the theme of this slot perfectly and is actually quite catchy, as far as slot soundtracks go anyway!
It speeds up when you get a winning combination and goes into over drive when the bonus has been triggered so it is just about what you would expect really.
The symbols are actually very basic but for once, this observation is not a criticism because if the symbols were any more complex it would be far too busy on the eye so this is yet another instance of Big Time Gaming getting it just right.
The symbols consist of a nine, ten, jack, queen, king and ace with the remaining symbols being made up of four different gem stones.
The bonus symbols are represented by gold letters G O L D
It should be noted that Big Time Gaming refer to the exploding winning symbols as a win reaction but you will be more familiar with this feature being referred to as cascading or tumbling reels in other slots that you will have played.
Bonus options
The Bonanza slot bonus is quite superb and one that you will find very hard to beat when playing other slots.
The only problem is that it doesn't seem to trigger very often but when it does it can prove to be extremely lucrative.
The bonus is triggered when the symbols G O L D appear across the pay-lines and when this happens a new display comes up where you are awarded twelve free spins.
If these letters appear again during the free spins a further five free spins are awarded.
Admittedly, you will probably think that you have seen bonuses like this many times before but what makes this bonus feature so different is that after each spin that contains a winning combination, the multiplier increases by one.
The first free spin has a multiplier of one and if that spin wins the next one is multiplied by two and so on.
This feature can absolutely sky rocket the winnings so to be perfectly honest it is of little surprise why the bonus doesn't seem to be triggered very often.
When it does though you will have a very big smile on your face, no doubt about that!
It is not unusual for the multiplier to go up to ten so you can imagine what it will be like when you get a decent sized win which is multiplied by that amount.
Pros and cons
The Bonanza slot will have its fans and those who have got bored whilst waiting for the bonus round to hit so let's take a look at some of the pros and cons of the game.
Pros
Very different to what you are probably used to so the game definitely has the novelty factor
Very easy to play and very quick for what amounts to tumbling reels
The pay-outs from the bonus round can be extremely lucrative
A catchy soundtrack which suits the game perfectly
Cons
The game actually looks a bit dated when you first load it up which just goes to show how quickly the industry is advancing
The normal gameplay can soon become a little mundane
The players bankroll can reduce quite quickly due to small infrequent wins
The bonus round is a rare as hens teeth and even the most ardent high roller might not have the patience to wait for the bonus round to show
Similar games
You would be quite hard pressed to find games which are similar to the Bonanza slot but if you enjoyed the fact that winning symbols are replaced by those directly above them there are a couple of slots that you could try.
The first one being the Gonzo Quest slot by NetEnt.
This renowned slot is regarded as a favourite by many slot players and features tumbling reels which are similar to the Bonanza slot.
The returns from the bonus round, although not as lucrative as the Bonanza slot free spins, can be quite good and you will find that it pops up more often than the Bonanza slot.
Another slot to consider would have to be the Gemix slot from Play n Go.
This slot is quite full on but also features the tumbling reels and it a very entertaining game to play.
It looks quite basic when you first load it up but don't be fooled by first impressions.
Where to play
You won't find the Bonanza slot at as many online casinos as some NetEnt slots for example but there are still plenty of casinos that offer the game.
Before you start playing, always check to see if there are any sign up bonuses on offer which will give you more funds to play with but always check the terms and conditions which are associated with the bonus first.
Here are a list of online casinos which offer the Bonanza slot as well as sign up bonuses which can be used to play the game.
All Casinos to play: