Burning Desire Slot Review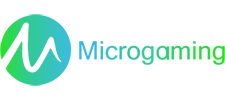 Game types:
Animals slots
Jungle slots
Other slots
Play demo
Video review
Screenshots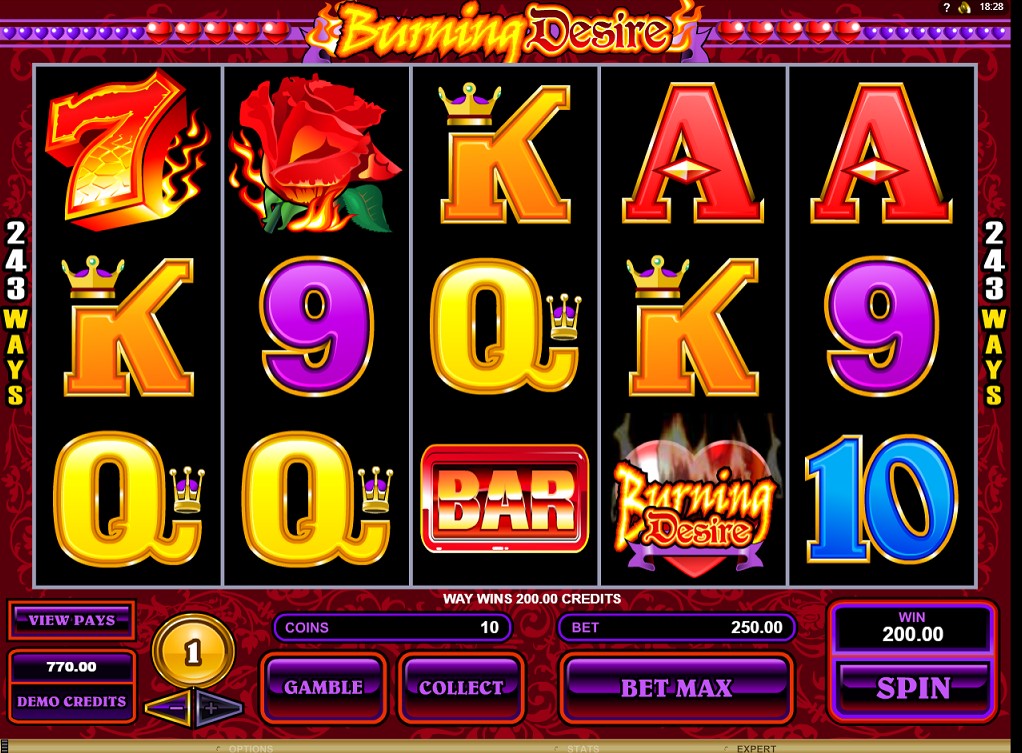 Try other slots
By this produser
By this theme
Features
Newest
Few people would argue that the world of online slots is a rapidly changing one and the games which seem popular in this day and age are the ones with extravagant gameplay and graphics to match.
It is easy to dismiss games which are on the basic side (although some of these slots deserve to be dismissed) but some of the more basic looking slots are worthy of a second look.
The Burning Desire slot by Microgaming is definitely one of those slots because even though it cannot boast of a Movie type presentation, or bonus rounds which consists of many levels, it is still a very decent game to play.
Theme and subject
The Burning Desire slot is loosely based on the theme of romance so that is a pretty popular subject which is in demand all year round and not just on February 14th.
It would have to be argued though that the main theme of the Burning Desire slot is the traditional one armed bandit which most players will have been familiar with from their misspent youth in the amusement arcades of the UK.
Microgaming are not the first software provider to come up with slots which are based on this theme because it is extremely popular, but not all providers have managed to do as good a job as Microgaming have in putting a game like this together, which will appeal to the more traditional type of player as well as those who prefer more features in their game.
The playing experience with the Burning Desire slot is extremely enjoyable with the added attraction that it can also prove to be profitable if you find lady luck on your side!
Microgaming certainly knows a thing or two about developing slots so you can be guaranteed that this game is one which you will enjoy, whether or not you have a valentine in your life at the moment!
Symbols and soundtrack
The soundtrack is very much on the basic side but it is exactly what is needed to enhance the enjoyment when playing the Burning Desire slot.
If you were expecting there to be a romance based soundtrack you will be disappointed because it basically just sounds as if you were playing a slot machine with the soundtrack mimicking the kind of sounds that you would associate with that.
There are the usual enhanced rhythms when the reels are spinning and a winning pay-line appears but there is definitely nothing fancy going on which you would have to say is just about par for the course with Microgaming.
The symbols are also very much on the basic side with the customary nine, ten, jack, queen, king and ace.
There are also symbols which represent bells, sevens and a red hot bar (all traditional types of symbols which you could very well be familiar with)
The symbols which will get you excited when playing the Burning Desire slot are the wild symbol which is portrayed by the burning heart which is cleverly entwined with the games log.
There is also a golden coin symbol which also incorporates a heart and this is the scatter symbol.
So, for those of you who are looking for a romantic slant with the Burning Desire slot, these symbols are about as close as you are going to get but as we have already mentioned, don't let that put you off because it is a very descent slot to play.
Bonus options
The bonus options with the Burning Desire slot are limited in that there is only one bonus which comes in the form of fifteen free spins and these are triggered when three or more of the gold coins are revealed on any of the pay-lines.
Admittedly, when you compare this bonus option with the bonuses which are available on games such as Blueprint Gaming's Ted slot, this one could be considered to be sadly lacking but you may be surprised to realise that it is not, it is actually very good.
If you are familiar with Microgaming's Thunderstruck slot you will see the similarities when it comes to the bonus round but as you will see if you play the game, the wins which can result from playing the Burning Desire slot can soon mount up.
For a start, any wins from the free spins round are tripled and if you get another three gold coins during the free spins round, all win are tripled.
It is not as rare as you might first imagine to get the free spins re triggered and whilst the game was being played for this review the free spins were retriggered a couple of times during the same bonus.
It therefore doesn't take much imagination to see how the wins can soon mount up and don't under estimate what a beneficial affect the triple pay out can have on these wins.
There is also a gamble feature which can be used which some players will find adds spice to their playing experience but this is definitely not for everyone.
Pros and cons
It is easy to identify the plus and negative points with the Burning Desire slot and it would be fair to say that the majority of players would be divided in terms of whether they enjoy playing this slot or not.
Some players might not even give it a chance because of the basic design of the slot but you would have to say that they would be missing out because this slot really is not at all bad.
Anyway, let's take a closer look at the pros and cons of the game.
Pros
A well designed slot which is easy and fun to play
The graphics are fine and ideally suited to this particular game
The soundtrack will take you back to the halcyon days of your youth, playing slot games when perhaps you should have been elsewhere
The free spins can provide the player with some fantastic pay-outs of which should not be under estimated
Cons
A very basic looking design which may put off players who are looking for a slot with more entertaining graphics
Quite long losing runs which are interjected by small wins can also be off putting for recreational players
Soundtrack purists may crave for something which is a little bit more entertaining to the ears!
Some players will probably prefer a greater choice when it comes to bonus options
Similar games
If you enjoyed playing the Burning Desire slot you will love the Thunderstruck slot which is also produced by Microgaming.
The free spins round is very similar and the free spins can be re triggered during the bonus round which just as with the Burning Desire slot, happens more often than you would probably imagine.
Thunderstruck is also a very basic and quick to play game which is highly recommended.
Another slot which will interest you if you enjoyed playing the Burning Desire slot is yet another game from Microgaming, the Avalon II slot.
This slot could be described as being a level above the Burning Desire slot in terms of quality of graphics etc and it is a game that you will really enjoy playing, especially if it is your lucky day when it comes to the bonus rounds.
Where to play
There is no shortage of online casinos which offer the Burning Desire slot so there will be lots of choices for you when it comes to choosing a sign up bonus to use when playing the game.
Always take the time to look at the terms and conditions which are associated with a sign up bonus but the ones listed below can all be used to play the Burning Desire slot.
Casino Euro– 100% to £200
Queen Vegas Casino – 100% to £1200
Mr Play Casino – 100% to £200
Casimba Casino – 100% to £100
Guts Casino – 100% to £400
Slots Million – 100% to £100
Atlantic Spins Casino – 100% to £200
All Casinos to play: