Centurion Slot Review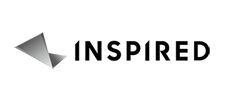 Play demo
Video review
Screenshots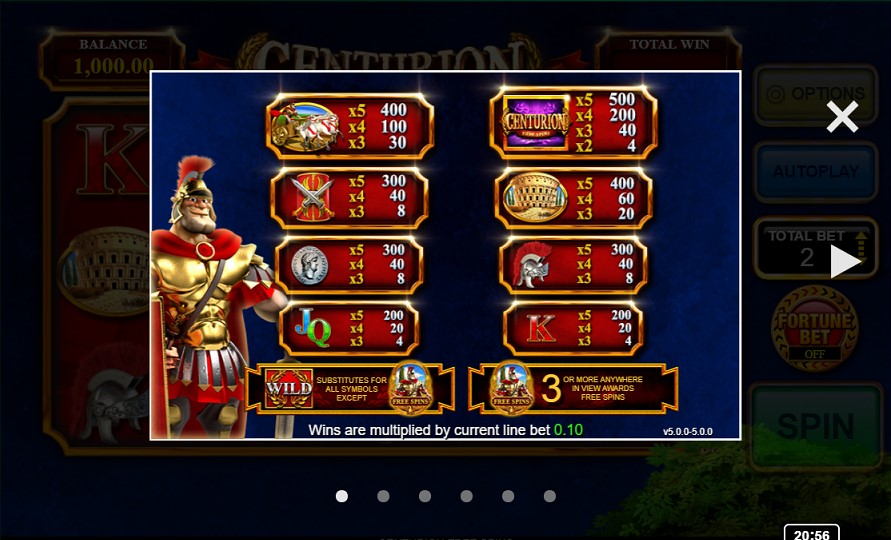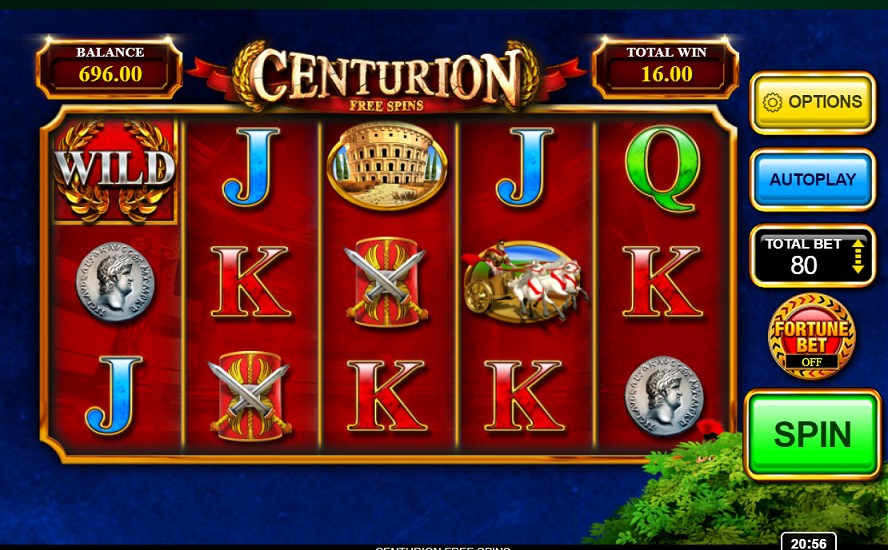 Try other slots
By this produser
By this theme
Features
Newest
The Centurion slot is a little different to some of the other slots that you might be used to because it has not been produced by one of the usual software providers but instead, an online casino, William Hill.
Admittedly, William Hill are not exactly a back street operation but none the less, the fact that they have produced their own game is breaking with tradition.
Theme and subject
Hat's off to William Hill because they have actually done a very good job in their production of the Centurion slot.
It is very easy and straightforward to play, not to mention, extremely entertaining.
It often happens that when a new producer or at least a producer who is trying something new first releases slot, they seem to go to town in pulling out all of the stops in making the slot something which stands out from the crowd.
It can of course go the opposite way and they just put up something which is very basic, especially if an online casino brings out a slot because they know that it is unlikely that any other casinos will host it.
For anyone who wants to play the Centurion slot, the obvious downside is that it is only available on the William Hill casino so if you have a problem with that particular casino, you won't be able to play the game.
Back to the theme and subject, the game is set in ancient Rome and it looks like a comedy looking soldier is the main character as you have to follow his antics in order to claim the bonuses and win the big prizes which are on offer.
Symbols and soundtrack
The soundtrack is another one of those which compliments the game perfectly.
These producers must reference various films of the same theme in order to come up with the appropriate soundtrack, and you can really see the resemblance between the soundtrack of the Centurion slot and that of the 'Ben Hur' film.
If you love that film, as most people do, then the Centurion slot will be just up your street and could find its way onto your list of favourite slot games.
The symbols are basic but well designed, if that makes sense.
The usual Jack, Queen and King are present along with the themed symbols such as the Colosseum, a Roman coin, a soldier on a chariot, a shield and the Centurion logo.
The wild symbol is represented by a wreath and the bonus symbol is comedy looking Centurion.
The Centurion symbol is one of those symbols that will make you smile, it looks like the soldier is from a 'Carry on' film and this sets the tone for the rest of the game which can be described as having a humorous theme as opposed to a serious one.
All of the symbols are sharp and vibrant in colour.
If you compare this slot with the Secrets of the Phoenix slot as an example, you can easily see how superior the graphics are on the Centurion slot and it just shows the attention to detail that William Hill have put into this game.
Bonus options
This is only a guess but it would not be too much of a surprise to learn that William Hill had asked their existing customers what they want from a slot because when it comes to the bonus options, this game certainly does tick all of the boxes.
Let's take a look at the bonus options which triggered when three of the Centurion symbols come into view.
When this happens, a new graphic appears which is a bonus wheel and whatever bonus option this lands on will determine the bonus that you are offered.
These bonus options are listed below
'Caesars Free Spins' which requires the player to spin two wheels which will decide on a number of free spins and the number which any winning will be multiplied by.
The next option has been named 'The Road to Rome' and this involves a graphic of a playing board, dice are rolled which will determine how far the Centurion moves around the board.
If they make it to the 'Go to Rome' section of the board they will be taken to Rome where a large prize could be on offer.
The next bonus option is known as 'Prizes on Parade' which again involves an entertaining process where the Centurion works his way through a series of flashing shields which offer prizes on the way round.
Finally, we have the 'Wild Power Spins' which is where you are awarded three free spins with the symbols on different reels acting as wilds for each spin.
Don't under estimate this bonus because even though there are only three free spins, the wild feature for each spin means that the wins can be extremely attractive.
These bonuses all seem pretty good, don't they?
The thing is though, there are even more!
These come in the form of what are known as Reel Modifiers and these are triggered when the image of the Centurion blows his trumpet.
It is great when this happens because it is completely random, so you could be in a position where you have just encountered a losing spin, the trumpet comes out and you have reason to be excited again.
There are four Reel Modifiers and they start with one called 'Reelus Maximus (what a brilliant name!)
What happens is that three lots of three symbols will be changed so that a winning line or lines are formed.
The next one is called 'Super Bonus Reels' which means that extra bonus symbols will be added into the mix which will give you a better chance of the bonus being triggered.
The next one is known tantalisingly as the 'Big Win' and this guarantees a winning line or lines which include the Centurion symbol.
Finally, we have 'Five of a Kind' which guarantees a win of five of a kind. Whether that will be a high paying five of a kind or a lower paying one is not specified so you will have to see how your luck lies with that one.
Phew, now that is what you call a bonus round and it is no wonder that it is so popular.
Pros and cons
Few people would argue that this game has a lot going for it so let's take a closer look at the pros and cons of this offering from William Hill.
Pros
Bonuses which other games would find hard to match
Great graphics with a soundtrack to match
An entertaining game even without the bonuses
William Hill seem to have carried out their research and put together a slot which ticks all of the right boxes.
Cons
Only available at William Hill Casino so if you have a problem with that casino you won't be able to play the game
Variance is quite low so the game can eat through your balance quite quickly
Some high rollers might get bored with the entertaining side of the game, even though the bonuses can be quite lucrative
The bonus can take some time to complete which some players may find to be frustrating
Similar games
To find a similar game to this, you can't really look at other games from the same producer, so it will probably be a good idea to look at games with a similar theme.
The Gladiator slot from Betsoft could be one to consider but don't get too excited about the bonus options because it doesn't even come close to the Centurion slot.
It is an enjoyable game though and if you liked Centurion, this one will amuse you.
Another option could be the Pharaohs Fortune slot from IGT (WagerWorks)
Ok, it's not a Roman Empire type of game but there is a similar feel about the game and if you are not too particular about the theme, it is a slot that you will enjoy playing.
Where to play
You will be extremely restricted as to where you can play the Centurion slot as it is only on offer at William Hill Casino.
Not to worry though, they have a decent enough bonus which you can use if you haven't played at William Hill before, and this bonus can be used to play the Centurion slot.
William Hill Casino – 100% to £50
All Casinos to play: