Chinese Kitchen Slot Review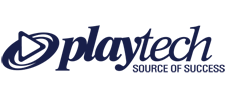 Game types:
History slots
9 reel slots
Play demo
Video review
Screenshots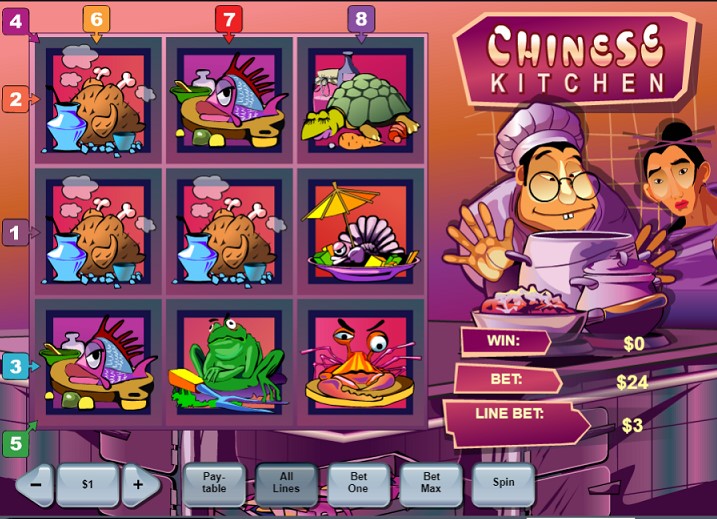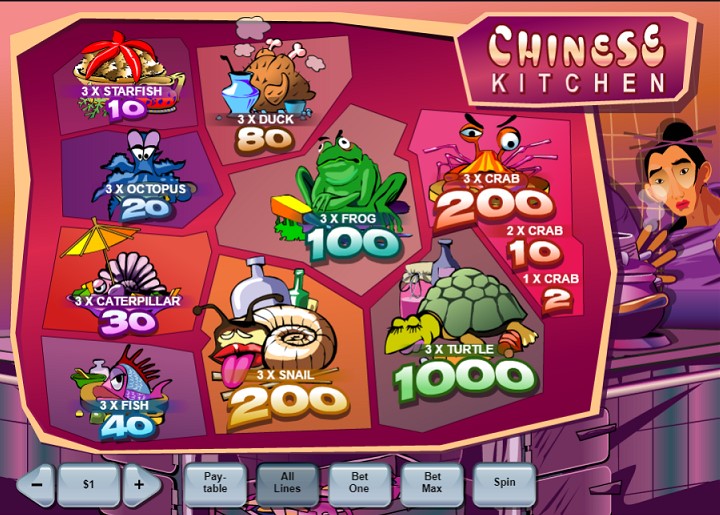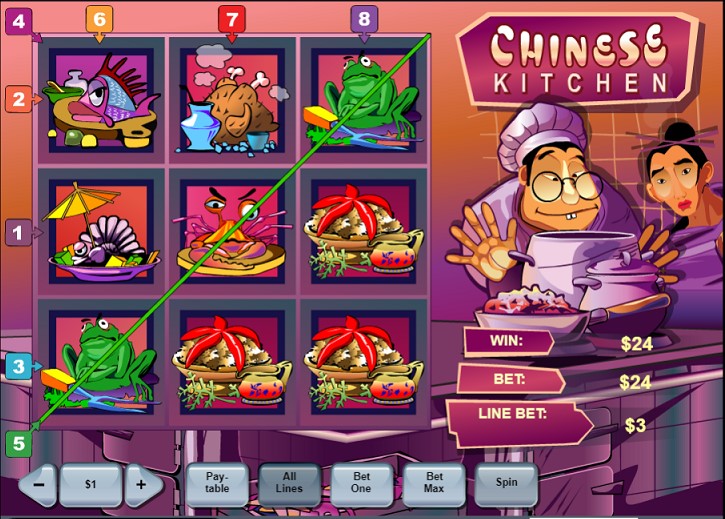 Try other slots
By this produser
By this theme
Features
Newest
The Chinese Kitchen slot by Playtech is about as basic as you can get but there is something about the game which many players will find attractive.
For a start, it looks completely different to the kind of slots that you are probably used to playing as there are only three reels and each reel only displays three symbols.
What is particularly strange about the Chinese Kitchen slot is that it has a curious feel about it which actually makes you want to deposit some money and start playing, even though it is very much lacking when it comes to the actual quality of the playing experience.
Theme and subject
The theme of the Chinese Kitchen slot is, surprise surprise, a Chinese kitchen!
The theme has been set up in a completely tongue in cheek way and some of the symbols will actually make you giggle and this can't be said for many slots, especially those who rely on the boring playing cards for their symbol requirements.
All credit must go to Playtech for coming up with this theme because to be perfectly honest with you, any other theme which was associated with this basic slot structure would be nothing more than a big turn off.
Symbols and soundtrack
The symbols are based around supposedly Chinese dishes but it would be no surprise if some Chinese people took offence to how some of these dishes are portrayed due to the fact that they are in pretty bad taste!
The symbols consist of a starfish, a frog, a fish, a dish of caterpillars, a duck, an octopus and a crab.
As already mentioned, the way that the symbols have been designed will actually bring a smile to your face so that fact alone gives the Chinese Kitchen slot a head start over its competitors.
Bonus options
The Chinese Kitchen slot does not have any kind of bonus so that is obviously a negative aspect of this game and as such, most players will only play the game once for the experience that it offers.
That is a shame but it just goes to show how far the online slot industry has advanced over the last few years in that an amusing slot of this nature will end up gathering cobwebs in the vaults of various online casinos.
Where to play
If the Chinese Kitchen slot had not been designed by Playtech you would probably struggle to find it at any online casinos but the Playtech name counts for a lot so you won't have any problems on that score.
You will find that there are several sign up bonuses available which you can uses to play the Chinese Kitchen slot but keep an eye on the terms and conditions of these bonuses to ensure that there are no surprises
Bet365 Casino – 100% to £100
Sportingbet Casino– 100% to £00
Mr Play Casino – 100% to £200
Betfred Casino– 100% to £50
10Bet Casino – 100% to £200
Comeon Casino – 100% to £100
Grosvenor Casino– 100% to £100
All Casinos to play: