Deep Sea Treasure Slot Review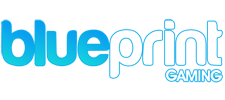 Play demo
Video review
Screenshots Try other slots
By this produser
By this theme
Features
Newest
The Deep Sea Treasure slot by Blueprint Gaming is OK as far as slots go.
It's definitely not the best slot that you will come across but it's not the worst and all it takes is a decent sized win to make it a must go to game for some players.
To sum up the Deep Sea slot, if ever a game can be described as average, then this is it.
Theme and subject
The theme of fish, fishing and the deep blue sea seems to be a subject which many software providers fall back on when releasing a new game onto the market, some of these games are better than others.
There must be a demand for games of this nature, otherwise there wouldn't be as many of them knocking about, it is as simple as that.
The Deep Sea Treasure slot is a quirky and easy game to play.
Very easy on the eye as well as not too taxing on the brain, it is a game which many players will be attracted to and it is another one of those slots which, as well as being average could also be described as being 'it is what it is'
Sometimes, reviewers can go into a slot game far too deeply, looking for problems which the average everyday slots player would not even notice.
A game which is fun to play can be criticised for not matching up to its rivals in terms of bonus offerings or advanced graphics.
It would be far too easy to adopt that stance with the Deep Sea Treasure slot and in doing so, completely over look the positives which are evident in the game.
If you were to play this game today you would probably enjoy the gameplay, if you were lucky enough to hit one of the bonus rounds, you will no doubt be shouting about the benefits of the Deep Sea Treasure slot from the rooftops.
This is a game which is good fun so let's take a closer look at what it is all about.
Symbols and soundtrack
The soundtrack is actually quite fun.
There is a comedy feel to this game that the soundtrack portrays this perfectly.
There is a good chance that you will find yourself smiling as the reels spin around and nowhere will this be more evident that with the wild symbol which features a shark with a great big smile on his face.
The other symbols comprise of the usual nine, ten, jack, queen and king with the higher end symbols consisting of an orange fish, a starfish, a turtle and an octopus.
We have already mentioned the shark with the huge smile and there is also a puffa fish symbol which has an anxious look on its face which acts as the scatter symbol.
Whilst the colour quality quality of the symbols is not of the very highest standard it is still very good and there is that kind of comedy touch to how they have been created which again adds to the overall atmosphere of the game.
The symbols actually look like they are under water which is another positive aspect of the game as it really does add to the atmosphere during the playing experience.
Bonus options
If three or more of the anxious looking puffer fish symbols appear on the pay lines, the free spin feature is triggered and what you then have to do is pick one of these puffa fish symbols which will reveal how many free spins will be awarded to you.
Once the number of free spins have been revealed the reels will start up and when the free spins have been completed, there will be another screen displayed which will invite you to choose one of a number of object which have been placed under water.
Which ever one you choose will reveal a number and this will be the number which your total winnings from the free spins are multiplied by.
Do you remember how we spoke about the shark with the big smile earlier?
Well, he can appear in both the basic gameplay as well as in the free spins round and will also offer a multiplier which is randomly chosen as well as being up to five times any win.
You could consider these free spins to be on the basic side when compared to the extravagant offerings from some of the other online slot games but you would be advised to not dismiss offerings such as this one so quickly.
It is not unusual for the winnings from these free spins to mount up and you could quite easily walk away with a decent sized win if luck is on your side.
Blueprint Gaming have got an excellent reputation, they know only too well what kind of features a player is looking for in a game and the Deep Sea Treasure slot ticks many of the right boxes in this respect.
Pros and cons
When looking at the pros and cons for the Deep Sea Treasure slot it is a good idea to take a step back and look at the game for what it is.
Some players will love the game whilst some players won't be so keen so with that in mind, let's take a look at the pros and cons of the game.
Pros
A fun game which will bring a smile to your face
The free spins pop up quite often and can sometimes pay out well.
The graphics are actually well designed and portray the image of the game perfectly
The soundtrack is jaunty and ideally suited to the game
Cons
Quite a basic game when compared to some of the others on the market
About average RTP but losing runs can still be experienced
Graphics pretty basic and will put some players off from playing
The free spins sometimes don't pay out as much as you might have expected
Similar games
If you enjoyed playing the Deep Sea Treasure slot you would be well advised to take a look at slots with a similar theme.
The Captain Venture slot by Novomatic is a game to consider as it is based on the high seas but you should be aware that even though the bonus round in this game can often prove to be extremely lucrative, losing runs can be common so it is more of a game for the high rollers amongst you who are prepared to grind out the gameplay in order to land the big wins.
Another option would be the Lord of the Ocean Slot, again by Novomatic.
This one is again based on the ocean theme and is a bit more suitable for players of all types due to the fact that the variance is about average.
Where to play
Plenty of online casinos offer the Deep Sea Treasure slot so it is not difficult to find one which offers the game.
It is usual for online casinos to offer sign up bonuses to anyone who plays at the casino for the first time.
Always make sure that you read the terms and conditions which accompany these bonuses to make sure that they can be used to play the Deep Sea Treasure slot but the casinos listed below offer the slot and allow their bonuses to be played on them.
Casino Euro– 100% to £200
Queen Vegas Casino – 100% to £200
Mr Play Casino – 100% to £200
Casimba Casino – 100% to £100
Guts Casino – 100% to £400
Slots Million – 100% to £100
Atlantic Spins Casino – 100% to £200
All Casinos to play: