Dolphin Reef Slot Review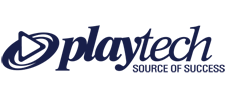 Game types:
Animals slots
Seasons slots
Try other slots
By this produser
By this theme
Features
Newest
The Dolphin Reef slot is another one of those older games which give a nostalgic look at what online casino games used to be like.
It just goes to show how much the industry has advanced over the years because this would have been regarded as a slot which was not only revolutionary in its design but also offered a great gameplay experience.
When you consider that these views were held only a few short years ago it is actually quite scary to think how slot games might look is a few years time.
Some of the whispers that are coming out from the big software developers include artificial intelligence and all sorts of other mind boggling developments so it would not be an exaggeration to say that we are living in exciting time.
Theme and subject
The theme of the Dolphin Reef slot is everyone's favourite sea creature, the dolphin.
There is always a demand for games on this theme and it is not difficult to understand why.
Playtech have covered every angle with this slot as other creatures such as turtles and star fish are also included so if you have a love of the ocean you will be more than happy to play the Dolphin Reef slot from Playtech.
It is often under estimated how important it is when choosing the theme of a slot and there are lots of examples of software developers who have got it completely wrong.
Symbols and soundtrack
The soundtrack to the Dolphin Reef slot involves the whooshing of the reels and the sounds of the ocean so it could be said that it is all rather relaxing.
The symbols are very much on the basic side and include the usual nine, ten, jack, queen, king and ace as well as some symbols which are specific to the game, a turtle, a tropical fish, a starfish and a sea horse.
The scatter symbol is a treasure chest and the dolphin is the symbol which activates the free spins.
Bonus options
The bonus options for the Dolphin Reef slot are triggered when the dolphin comes up on reels two and four.
Only five free spins are awarded but don't let that put you off because reels two and four become completely wild and this can result in some superb wins.
Where to play
Older games such as the Dolphin Reef slot can be quite difficult to find so it is best to look for online casinos which are known to host Playtech games.
The list below all offer these slots and you will se that they also give sign up bonuses for anyone who is playing the casino for the first time.
Check the terms and conditions which are associated with these bonuses but as a rule, they are a great way of increasing your balance when playing online casinos.
Bet365 Casino – 100% to £100
Sportingbet Casino– 100% to £00
Mr Play Casino – 100% to £200
Betfred Casino– 100% to £50
10Bet Casino – 100% to £200
Comeon Casino – 100% to £100
Grosvenor Casino– 100% to £100
All Casinos to play: