Golden Ticket Slot Review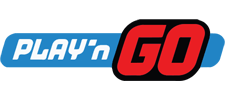 Game types:
Jewels and Gems slots
Luxury slots
Other slots
Try other slots
By this produser
By this theme
Features
Newest
Play n Go have come up with a slot which is exactly the same as one of their other offerings, Energoonz, which some players will no doubt find to be disappointing but there is no getting away from the fact that the Golden Ticket slot has an awful lot going for it.
It is one of those slots which is hugely entertaining and after playing this slot for thirty minutes or so you will definitely have a feeling that you have been entertained!
Theme and subject
The theme of this slot is the circus and the whole game seems to attack your senses from every angle.
To be perfectly honest with you, the Golden Ticket slot is quite a difficult game to understand what is going on.
Admittedly, your only task is to sit back and hit the start button but the whole screen is filled with symbols dropping down, symbols turning into golden tickets and either an animated ringmaster or clown standing next to the reels leaving you wondering what an earth is going to happen next.
Unless you take the time to study the pay tables, it is not uncommon to get a winning line when you think that you haven't and a losing line when you think that you have won.
If this sounds like it is a criticism of the slot it is not, in fact it is quite the opposite.
The Golden Ticket slot is one of the most entertaining games that you will find and as usual with Play n Go, they have come up with something which is completely different to any other game which is out there (with the exception of Energoonz which they also produced)
It is also one of those slots where if someone tries to start a conversation with you whilst you are playing you will have to close the game down because you just won't be able to concentrate on whatever it is they are saying.
Symbols and soundtrack
There is only one expression that can be used to describe the quality of the symbols and the soundtrack in the Golden ticket slot and that is 'superb'!
Let's start with the soundtrack.
Based on the circus theme, the soundtrack consists of what sounds like an accordion playing and the ring master periodically shouting 'roll up, roll up' along with the chatter of people in the background.
The soundtrack lends itself perfectly to this slot and sets the player in the mood to sit back and enjoy the game.
Play no Go always seem to make an extra effort when it comes to the soundtracks of the slots they produce, and it really does make a huge difference to the entertainment value.
Some people will be reading this review and rolling their eyes whilst saying to themselves that the soundtrack doesn't really matter but it does.
It most definitely matters!
Take away the soundtrack from the Lucky Ticket slot and it wouldn't be half as good a game as it is.
When it comes to the symbols with this slot, the first thing that you will notice is how many of them there are.
Twenty five symbols fill the screen, not to mention the figures such as the strongman, the ringmaster and the clown who are standing to the right hand side of the reels.
The usual ten, jack, queen, kind and ace are not present in this game and are replaced by a strongman symbol, a top hat symbol, a clown symbol, a kettle bell symbol and a juggling stick symbol.
To be perfectly honest, there is so much going on when the game starts that Play n Go could have easily got away with not spending much time on designing the symbols because players would probably not have noticed but you would have to say that the symbol graphics are first class.
Bonus options
Before we get on to the bonus options it might be a good idea to quickly go over the winning pay lines.
A winning combination occurs when there are three or more matching symbols.
When this happens, the winning symbols will disappear and any symbols which are situated above them will drop down to fill their place.
This won't happen an infinite amount of times though because there are often empty spaces above the symbols which means that there can be nothing there to drop down in the winning symbols place.
There are also golden tickets which act as the wild symbol and when they fall in the middle of a winning line of three symbols or more they stay there for when the symbols above drop down to replace the winning ones.
They will stay there until there are no more winning combinations on display.
There is a column on the left hand side of the reels which awards multipliers depending on the winning combinations and these can soon mount up.
If you are lucky enough to find yourself in the situation where there are no symbols left, you will be rewarding with an amazing one thousand times your total stake.
Ok, back to the actual bonus itself.
When the winning combinations disappear in normal play, the letters B O N U S are revealed on one or more of the vertical pay lines.
When all of the symbols in a vertical pay line disappear and the B O N U S letters are revealed, the bonus is awarded.
A different reel set is presented to the player and ten free spins are initially awarded but these can be re triggered during the free spins.
Pros and cons
The pros and cons of this slot are pretty obvious to spot and it would be fair to say that you will either love the game or absolutely hate it.
Pros
A hugely entertaining game that few others would be able to come near in matching
Graphics and soundtrack are superb and compliment the game enormously
Possibility of some big wins from clearing the symbols and the bonus round
Appeals to both recreational players as well as the big hitters.
Cons
Some players will find the game to be to 'busy' with so much going on
Long losing runs with only small wins can be experienced during normal game play
Those players not appreciative of the soundtrack could find it to be annoying
The rules of the game are somewhat difficult to understand
Similar games
There are a couple of similar games that spring to mind if you enjoyed playing the Golden Ticket slot with the most obvious one being Energoonz.
To be honest, you only really need to play one game or the other because they are basically clones of each other.
Some commentators within the gaming industry have criticised Play n Go for this as it could be seen as being a lazy way of doing business, but everyone is entitled to their own opinions.
Perhaps a better alternative would be another offering by Play n Go, Gemix.
This is by far and away their most popular slot and if you thought that the Golden Ticket slot had a lot of symbols on display at twenty five, Gemix has an amazing forty nine and uses the same drop down symbol game play.
It is a highly entertaining game with some great bonuses, so it is highly recommended that you take look at what it is all about.
Where to play
Loads of casinos offer the Golden Ticket slot as one of their games and that is of no surprise because players keep on going back time and time again for a taste of the circus atmosphere.
If you are intending to play the Golden Ticket slot is advisable that you checkout what online casino sign up bonuses are available.
Check the small print to make sure any bonus can be used to play the Golden Ticket slot but a good bonus can make a big difference to the overall profit you can make.
With that in mind, here are a list of online casinos which offer sign up bonus which can be used to play the Golden Ticket slot.
All Casinos to play: