Jack And The Beanstalk Slot Review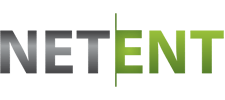 Game types:
Casino slots
Other slots
High Limit slot machines
Play demo
Video review
Screenshots
Try other slots
By this produser
By this theme
Features
Newest
The Jack and the Beanstalk slot is another classic from the NetEnt stable and is based on the story of a young boy's search for riches in the land of the giants.
Various bonuses and advanced graphics mean that this premier slot is hugely popular, and it is evident that NetEnt has come up trumps yet again with a slot which is in high demand.
Theme and subject
The Jack and the Beanstalk slot was introduced back in 2011 and it is no surprise that it continues to be regarded as one of the premier slots on the market.
It is a simple and straightforward game to play but don't for one minute assume that it is not entertaining, because it is.
As for the theme of this slot, the title gives it away, but it is based on Jack and his search for riches and the game has a simplicity about it which is quite endearing.
The symbols consist of the usual Ten, Jack, Queen, King and Ace as well as the special symbols, Jack, an axe, a watering can, a mule and a couple of what look like a couple of giants.
Symbols and soundtrack
You may think that this is an exaggeration but throughout the game, the soundtrack is of birds whistling and singing. It is so soothing that you could actually have this running in the background whilst you are working or getting on with your business, it really is that relaxing.
It is hard to say if that is a good or bad thing as far as the gameplay goes because it could cause you to go to sleep, but the soundtrack soon changes when you get a winning line just as though it is waking you from your slumber.
One of the best features of this game is the walking wild feature because it can rescue an otherwise losing game.
The way it works is that when the walking wild symbol appears, you get a respin at no extra cost and then the symbol moves one reel to the left where another respin is given, all of the way until the symbol reaches the first reel.
As the name suggests, the symbol is also wild, so it is not difficult to imagine how the wins can mount up.
More than one walking wild symbols can appear and as already mentioned, if one appears on the last reel, a losing game can not only turn into a profitable one but a very profitable one as there will be at least five respins.
As the Jack and the Beanstalk slot is pretty low in variance you will find that you don't go on long runs without getting a win of some description.
This obviously adds to the entertainment factor and this must be one of the main reasons why this slot has proved to be so popular over the last few years.
The coins range from 0.20 to 100 so even though the game is perfect for low staking players who are mainly interested in the entertainment aspect with the chance of a nice win here and there, more serious players are also catered for by the ability to place larger stakes.
Bonus options
The free spins feature is especially entertaining and is triggered by 3 treasure chest symbols appearing anywhere on the five reels which will result in ten free spins.
When you consider that the walking wild feature can appear during these free spins it is not difficult to realise that the winnings can soon mount up.
If you are lucky enough to get three more treasure chest symbols crop up during the free spins you will be rewarded with another five free spins
Another plus point is that all of the winnings from the free spins are multiplied by three.
The final part of the Jack and the beanstalk bonus is the treasure collection.
If you have played the game before you will have noticed that during the free spins feature, small keys will start to appear on the fifth reel.
When three keys are collected you will see that the next wild will become a stacked wild which will consist of two money bags.
If another three keys are collected the very next wild will become three golden hens and if you are lucky enough to get a further three keys, the wilds will turn into golden harps which expand across the reel.
Just the same as with the walking wild, each reel moves one place to the left with each respin and this is where what at first seems like a pretty basic bonus offering can turn into something which is quite special.
Pros and Cons
Jack and the Beanstalk is another game which some people will absolutely love whilst other might find it to be a little on the tame side when compared to some of the other offerings that are out there.
It is usually the case that those who are not overly impressed are looking for that elusive big bonus win, but it should not be forgotten that it is quite possible to achieve some good returns when playing this slot.
Pros
A fun game to play and it could even be described as a relaxing experience due to the background noise of the birds singing.
Quite possible to generate large returns if enough keys are collected during a round of free spins.
Low variance means that it is possible to spend longer than usual playing an enjoyable game as opposed to busting out in the first few spins as can be the case with some of the higher variance games
Cons
Even with the Golden Harps, the potential payout from Jack and the Beanstalk is lower than some of the games which offer the potential of large bonus payouts.
Some players will prefer a game with more action which they won't find with this slot.
Similar games
Jack and the Beanstalk is quite a unique game in that it is quite calming and relaxing with a low variance.
If you enjoy playing this game and are looking for games that are similar it might be worth taking a look at Pixies of the Forest
This game has been developed by IGT and can perhaps boast of a little more action, but it is another game which is quite relaxed with a low variance which means it should appeal to the same type of player.
If you are familiar with IGT games, you will be aware of the wonderful tumbling reels bonus feature.
This is part of the Pixies of the Forest slot and for that reason alone I would recommend that you take a closer look.
Where to play
If you are looking at which casinos you will be able to play Jack and the Beanstalk you will be spoilt for choice.
It is always a good idea to see what kind of bonuses are available before you play any game so here is a list of casinos which offer the Jack and the Beanstalk game along with any bonuses which are available.
You will also find that there are various promotions which take place at different times of the year which could also be used in conjunction with the Jack and the |Beanstalk slot so it is worth keeping an eye on what is on offer.
It should also be mentioned that you don't have to sign up to a casino with the full amount which is advertised.
For instance, in the case of Casumo which is the first on the list below, you could deposit just €10 and receive a €20 bonus.
Casumo.com – Sign up bonus of 200% up to €50
Intercasino.com – Sign up bonus of 100% up to €300
888.com Sign up bonus of 100% up to €100
Comeon.com – 100% up to €300
Unibet.com – 200% up to €200
PaddyPower.com – 500% up to €60
All Casinos to play: