The Kitty Glitter Slot Review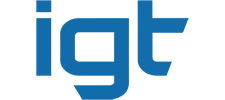 Game types:
Animals slots
Casino slots
Other slots
Try other slots
By this produser
By this theme
Features
Newest
You would have to admit that producing an online slot game on the subject of cats was a master stroke by IGT (Wagerworks)
It may sound strange to people from other parts of the world but in the UK, people are often defined by whether they are a dog lover a or a cat lover and as the UK market makes up a large proportion of slot players, many of them will be attracted to this slot.
The Kitty Glitter slot can at best be described as a rather basic game but as the theme is so popular, it will never struggle to attract players who are looking for their fill of feline action.
Theme and subject
We have already mentioned that the theme of the Kitty Glitter slot is cats (the name gives it away!) and it is an extremely easy and straightforward game to play.
That is all well and good but what attraction does this slot hold for someone who has absolutely no interest in cats and if truth be told, absolutely hates them!
Would they be best advised not to even entertain playing the game or is there more to this game which meets the eye?
The answer to that question is to try and put your love or hate towards cats to one side for a minute because whatever your persuasion, the Kitty Glitter slot is definitely worth a second look and you should consider getting involved.
The reason for this is as you have probably already guessed because of the bonus round but we will talk about that in more detail later.
The game is actually quite enjoyable to play, as with most IGT (Wagerworks) games it operates flawlessly, very rarely any lagging with the spins and when the bonus round does appear, it definitely keeps the player hooked and wanting more.
Symbols and soundtrack
The best way to describe the soundtrack for the Kitty Glitter slot would be that it is what it is.
Pretty none descriptive apart from the expected cat meows but it couldn't really be anything else, could it?
If you are a cat lover you will probably love the sound track, if you are not a cat lover, you won't, it really is as simple as that.
The symbols are about as basic as you can get and even the most ardent cat lover would have to agree that the colouring of the actual symbols is not exactly sharp.
This is quite strange for Wagerworks as their symbols are usually quite vibrant, but you do get the feeling that it was just a case of any cat graphics will do the job.
Even the Kitty Glitter logo which is situated at the top of the reels looks like someone with a vague knowledge of photo shop has knocked it up during their lunch hour but let's get back on track and talk about the actual symbols.
They consist of the usual Ten, Jack, Queen, King and Ace along with the cat symbols which consist of a white Persian symbol, an orange tabby symbol, a calico cat symbol and a Siamese cat symbol.
A kitty bowl of diamonds is the symbol which triggers the bonus.
Bonus options
This is where the Kitty Glitter slot starts to get interesting!
The free spins are awarded when you get three Kitty Bowls of Diamonds and these can appear on reels two, three and four and fifteen free spins are awarded.
When these free spins are triggered, a new set of reels appear and extra free spins are awarded when you get a further three trigger symbols.
Believe it or not, this can keep on repeating until a maximum of two hundred and twenty five free spins are awarded.
Yes, you read that correctly, two hundred and twenty five free spins.
That is one of the reasons why the bonus round can be so lucrative but wait, there is more!
There is also a diamond symbol and when that appears on reel number five it is saved in what is called an accumulator then, a number of cat symbols will turn into wilds depending on the number of diamonds that have been accumulated.
Three diamonds will result in the Persian cat symbols turning wild on reels number two to five.
Six diamonds will result in the Tabby cat symbols turning wild on reels number two to five
Nine diamonds will result in the Calico cat symbols turning wild on reels number two to five and finally, twelve diamonds will result in the Siamese cat symbols turning wild on reels number two to five.
If you have been playing any kind of online slots for any length of time you will realise how it is possible to obtain some huge wins from these bonus rounds.
For that reason, apart from cat lovers, this slot will appeal to the high rollers who are more than prepared to endure runs will small wins with the chance that the bonus will land them something very large indeed.
Pros and cons
This is another one of those games which you will either love or you will hate but it has to be said, if you get lucky when playing the Kitty Glitter slot, it could be a memorable game for you for all of the right reasons.
Pros
If you are a cat lover you will love this game, no doubt about that
If the bonus round kicks in, the returns can be extremely lucrative
The game is seamless and easy to play
High rollers will appreciate the game, even if they are not cat lovers!
Cons
The graphics are of a poor quality and you would have expected better from Wagerworks
The variance means that there will be losing runs
Not the slot for you if you don't appreciate the bonus potential and you don't like cats
There are far better options out there to choose from if you are looking for a more entertaining game
Similar games
If you enjoyed playing the Kitty Glitter slot, why not take a look at another feline related slot, Top Cat.
Based on the TV programme, this offering from Blueprint Gaming will also appeal to non cat lovers and it commonly regarded as an excellent slot to play.
A low variance means that winning lines are common and the bonus round is not only highly amusing but also highly profitable.
Another option would be a loosely related feline slot, Cat Queen.
This is a game by Playtech and even though the theme is more ancient Egypt as opposed to cats in general it is still a popular game that you will probably enjoy.
Very straightforward to play and another game which has a very exciting bonus round.
Where to play
As this is an IGT (Wagerworks) slot there is no shortage of online casinos where the game can be played.
It is always a good idea if you check to see if there are any sign up bonuses available with an online casino so that you can play with a larger bankroll than you otherwise would have had.
Check the terms and conditions first to make sure that the bonus can be used to play the Kitty Glitter slot but the list below will give you an idea of where this slot can be played and the bonuses that are available.
All Casinos to play: