Magic Slot Game Review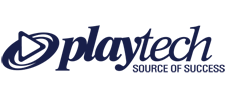 Play demo
Video review
Screenshots
Try other slots
By this produser
By this theme
Features
Newest
Magic slots by Playtech is a slot which is now looking to be extremely dated and it would be no surprise whatsoever if players took one look at the game and decided to take their business elsewhere.
This slot might have had its fans back in the day but the very fact that it has only one pay-line it more than enough reason to look at what other options are out there for you to get involved with.
Theme and subject
The theme of Magic Slots is as the name suggests, Magic, but the theme could perhaps be best described as one of those slot machines which you may have come across in an amusement arcade or offline casino.
The thing is tough, it would still look dated if you saw it in one of those places, so when you place it into the fast moving world of online casinos you will understand that it could easily be described as an antique.
What you usually find with slots similar to this one is that they look almost amateurish with how the symbols land on the pay-line.
With some spins the symbols look like they are half way on and halfway off the pay-line and if this happens it is classed as not being a winning line.
This fact in itself can be extremely frustrating and is yet another reason why a player would walk away and take their business somewhere else.
Even though the main theme of Magic Slots is completely different, there are so many similarities with Novamatics Sizzling Hot slot.
Both slots will probably only get their custom from players who are used to the more traditional games but the younger generation of players who are used to offerings from NetEnt and Microgaming will no doubt choose to look elsewhere.
Symbols and soundtrack
The soundtrack is OK for what it is but it is also sounding dated.
To be perfectly honest, even the most extravagant soundtrack would be unable to save this slot but it is what it is and some players might even like it.
The symbols are made up of different set of green bars, a red dice, a ring and a top hat with a pair of gloves placed inside it.
The bonus symbol is represented by a magic wand.
As is common with many of these offline slot machines that were around back in the day, there is a screen above the reels which detail the different combinations which will form a winning pay-line.
This actually takes up most of the screen and to the left of this display there is a what looks like a piece of paper which is hanging from the wall which tells you the amount of money that you have bet and the amount, if any, that you have won.
Without wishing to keep harping on about the negative aspects of Magic Slots, these little features really do make it all look very amateurish and don't do the game any favours whatsoever.
On saying that though, if a player was lucky enough to win a decent amount of money from playing this slot then they would not hear a word said against it and would no doubt recommend the game to all of their friends.
The online slot industry is very fickle like this and if you look online you will see many games which have been highly recommended but when you look at various aspects of the game they will be lacking in quality.
Bonus options
When it comes to the bonus options most players will agree that Magic Slots is a little annoying to say the very least.
To trigger the bonus a player will need to land three of the magic wands on the pay-line and they will then be presented with four of the top hat symbols.
All the player has to do is choose one of these symbols and a prize will be revealed.
The annoying aspect of this bonus though is to even qualify for the bonus a player need to be playing for £5 per spin.
That is quite frankly outrageous because due to the variance of the game, a player could quite easily burn their way through one hundred pounds in the space of a couple of minutes.
That might have been the norm in an offline casino but in an online casino it is something which is usually discouraged due to the fact that inexperienced players or those with a gambling problem could end up losing a lot of money.
There is also a progressive jackpot available but guess what, to qualify for that you also have to be playing for £5 per spin!
Unbelievable!
The amount of the progressive jackpot scrolls across the bottom of the playing screen and it looks like someone has just typed it out on an old fashioned typewriter.
To land the progressive jackpot the player needs to get three of the hat symbols on the pay line.
Pros and cons
To be perfectly honest it is very difficult to come up with a list of pros for Magic Slots.
It is extremely dated and surprising that it is still available to play but as already mentioned, some players like old school slots and this is most definitely one of them.
Here are a list of the pros and cons of the Magic Slots game.
Pros
A very easy game to play, all you have to do is hit the start button and the game is over in a couple of seconds
Players were prefer the more traditional style of slot machines will enjoy playing Magic Slots
If you are playing with the aim of landing the bonus you may pick up some large wins along the way as you will be playing with £5 stakes
Anyone who has an interest in the magic theme will also enjoy playing Magic Slots
Cons
You won't find many online casino games which are as dated as this one.
You will need to be playing with maximum stakes if you want to stand a chance of landing the bonus or the progressive jackpot
It is easy to lose money whilst playing this slot due to the fact that it is a very quick game to play and only has one pay-line
The whole set up looks extremely amateurish and this fact alone will surely put people off from playing.
Similar games
If you enjoyed playing Magic Slots you are obviously a lover of the more traditional type of game so with that in mind you will probably enjoy playing Novamatics Sizzling Hot slot.
This one doesn't have a bonus round and is about as basic as you can get but it will appeal to the same kind of player as Magic Slots.
Another option for you if you enjoyed this game could be Novamatic's Reel King slot.
This is a highly entertaining game which is based on the more traditional type of slot but Novamatic have worked their magic on it and it is a highly entertaining and potentially lucrative slot to play.
Where to play
You will still be able to find online casinos which offer this slot, usually those who have a relationship with Playtech of which there are many.
It is always worth checking to see if there are any sign up bonuses available when playing this slot but be careful as this game can eat its way through your bankroll extremely quickly.
Also, take the time to check the terms and conditions attached to the sign up bonuses to make sure that you can use the bonus to play this game.
Bet385 Casino – 100% to £100
Come On Casino – 100% to £50
Sporting Bet– 100% to £200
Mr Green Casino – 100% to £100
Mobilebet Casino – 100% to £100
Gala Casino – 100% to £100
Paddy Power Casino – 100% to £50
All Casinos to play: