Mega Moolah Slot Review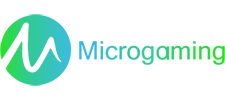 Game types:
History slots
Other slots
High Limit slot machines
Progressive slots
Play demo
Video review
Screenshots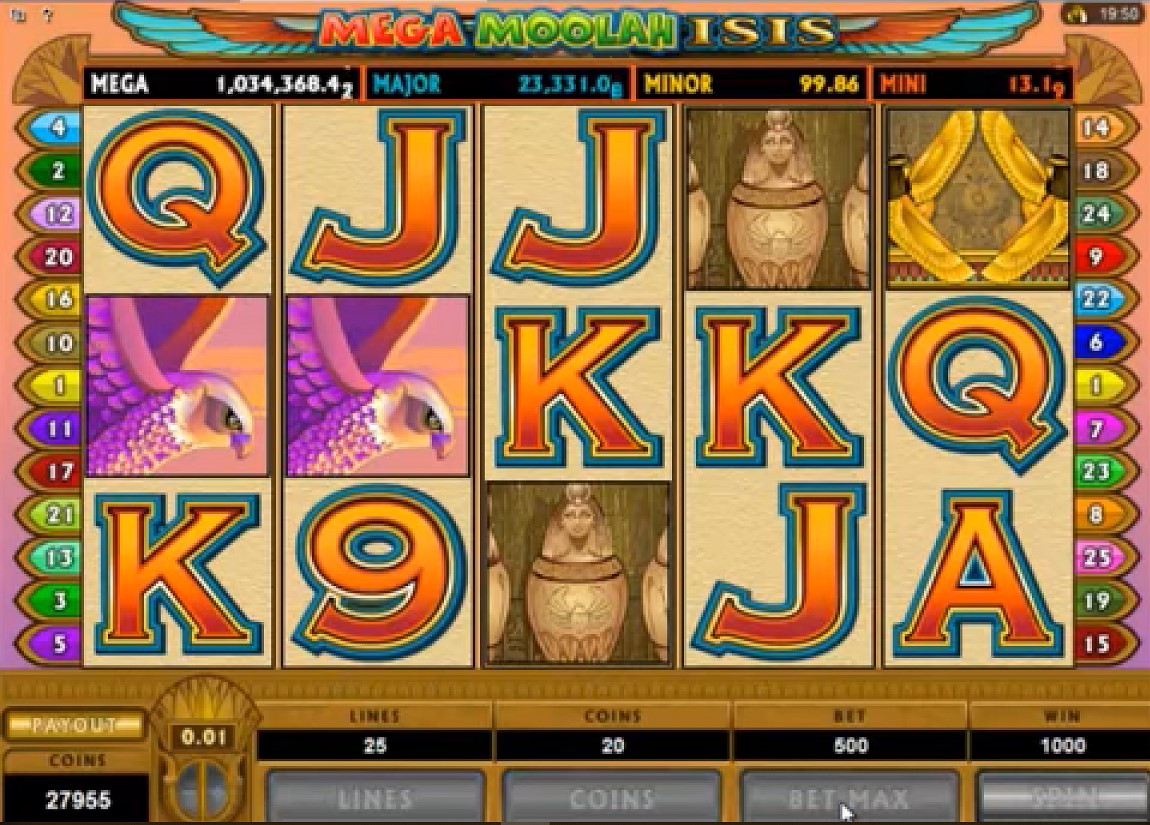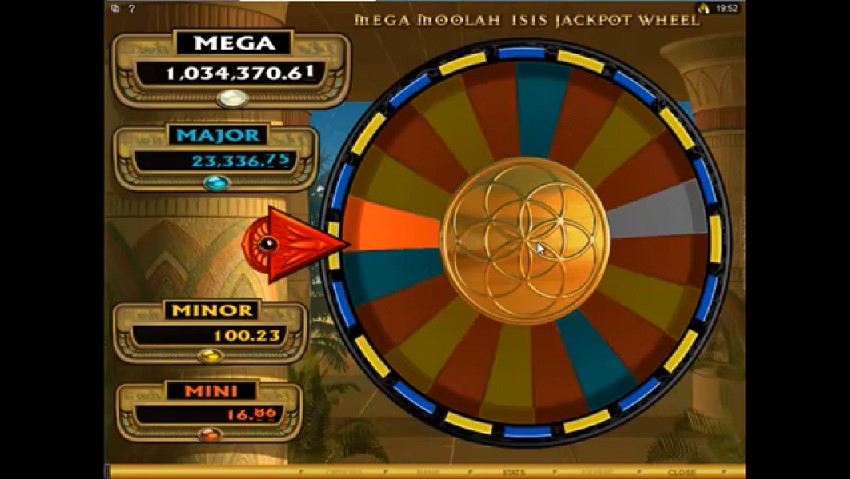 Try other slots
By this produser
By this theme
Features
Newest
There are several reasons why Mega Moolah is still one of the most popular online slot games with the fact that it offers massive progressive jackpot pay-outs being one of them.
Microgaming certainly hit on a winner when Mega Moolah was first launched back in in 2006 and it would be fair to say that the game is just as popular today as it ever has been.
Theme and subject
From the first spin onwards, it is clear that Mega Moolah is based on a jungle theme with the chimpanzee and elephant noises in the background.
The symbols consist of a mixture of the standard Ten, Jack, Queen, King and Ace and a few special symbols which include a zebra, a giraffe, an elephant, a buffalo and an ibis and a monkey.
Mega Moolah is an exciting game to play, no doubt about that. Microgaming is renowned for delivering games such as this and it is always at the back of the player's mind that they might just be the next one to win the Mega Moolah jackpot.
Symbols and soundtrack
The Mega Moolah slot consists of five reels and twenty-five pay lines with a maximum bet size of one hundred and twenty-five coins.
All of the talk about Mega Moolah is usually centered on the Mega jackpot possibilities but it is important to remember that there is also the chance of winning a seventy-five-thousand-coin jackpot from the base Mega Moolah game.
This fact puts into perspective how big the Mega Moolah slot game is because this bonus is still larger than the main jackpot bonus of quite a few other online casinos.
In the base game, the lion symbol is the wild card and substitutes for all other symbols except for the scatter symbol.
Everyone loves the scatter feature in an online slots game and with Mega Moolah the scatter symbol is represented by the Monkey.
Get three or more of those and you will be rewarded by fifteen free spins and the winnings from those free spins are tripled.
It may sound like a cliché but the jungle noises which accompany the game are rather comforting and if playing on a cold and miserable day it is as if you were being transported to the jungle to try your luck with the wild animals.
Bonus Options
The progressive jackpot game takes place behind the main game in the form of a wheel.
This wheel is divided into four sections with each section being a different color and corresponding to one of the Mega Moolah jackpots which are Mini, Minor, Major and Mega.
When the jackpot wheel is triggered, the type of jackpot is decided by which section lines up with the arrow when the wheel stops spinning.
As you would probably expect, the most common outcome is the Mini or Minor jackpot but if you are lucky enough to land on the Mega Jackpot you would be guaranteed a one million coin bonanza.
The jackpot wheel is spun randomly but the terms and conditions of the game state that the chances of the jackpot wheel are increased if more money is wagered on the spin.
Don't be put off though if you are someone who prefers to play with small stakes because a Mega Moolah player from the UK won a record-breaking thirteen million UK pounds back in 2015 from, wait for it, a twenty-five pence stake!
It is also worth noting that the Mega Moolah Mega Jackpot is not one of those jackpots which is won every blue moon and where the casino will carry on referring to it many years later.
You will be pleased to know that the Mega Moolah Mega jackpot is about as far away from that scenario as it is possible to get.
As an example, in 2017 the mega jackpot was won an astonishing twelve times with a total of fifty-six million Euros paid out.
With an average jackpot payout of over four and a half million Euros, you can see that Mega Moolah is not exaggerating when it is stated that it is the highest paying slot online today.
Many of its competitor's pale into insignificance when the size of the mega bonus is compared, and it is more like a lottery win than an online casino payout.
Pros and Cons
Many online slots players will rate Mega Moolah as one of their favorites and it is not difficult to understand why.
Pros
The opportunity of winning a life-changing amount of money
Very entertaining to play
Can get started with very small stakes
Even the bonuses on the base game are far more than some of the jackpot payouts on other games/
Cons
The possibility of winning the jackpot could tempt players to play for a longer period of time
than they originally intended.
The graphics are pretty basic when compared to some of the newer games.
The chances of winning the mega jackpot are remote
The graphics etc. haven't really progressed since the game was released.
Similar games
If you enjoy playing Mega Moolah you may interested in the following games which are similar
Jungle Jim Eldorado
Another jungle themed game which has been developed by Microgaming, Jungle Jim Eldorado is a five-reel slot with twenty-five pay lines.
It doesn't offer the same mega jackpot possibilities as with Mega Moolah but the free spins and rolling reels feature can provide the player with some attractive pay-outs.
Jungle Games
Jungle games is a popular offering from NetEnt and is a pretty obvious choice for those players who are looking for a game which is similar to Mega Moolah.
It would be fair to say that Jungle Games is more entertaining than Mega Moolah due to the fact some of the bonuses are on the entertaining side and can take longer than usual to complete.
The game gives the player a more active role by allowing them to choose various options regarding the bonuses and the scatter feature offers the chance of decent size wins.
Avalon
Another Microgaming classic which will appeal to you if you enjoy Mega Moolah.
This is a twenty pay line slot which is based on the theme of the Arthurian legend will result in the eyes glazing over of anyone who has been involved with online casinos for longer than a few years.
A real classic and worth taking a look at if you would like to take a trip down memory lane.
Where to play
As Mega Moolah is part of the Microgaming group it is easy to find online casinos which host this slot.
When looking for an online casino where you can play Mega Moolah, you will come across many that offer you a bonus for doing so, especially if it is the first time that you have played there.
These bonuses come in several different forms, from sign up bonuses to reload bonuses and everything in between.
The bonuses listed next to the casinos below are the sign-up bonuses and as you can see, they are very generous.
One thing to remember is that you should always read the terms and conditions before you accept any kind of casino bonus, especially the wagering requirements that usually come with each one.
You will also find that some of the sportsbook casinos such as Bet365.com will offer various casino bonuses and promotions to tie in with various sporting events that are taking place, so it is always a good idea to keep a close eye on what's going on.
Bet365.com – 100% to £100
Casumo.com – 100% to £50
Comeon.com – 100% to £300
/li>Betwaycasino.com – 100% to £1000
Netbetcasino.com – 100% to £200
All Casinos to play: