Mermaids Millions Slot Review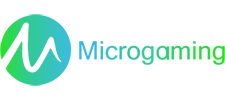 Play demo
Video review
Screenshots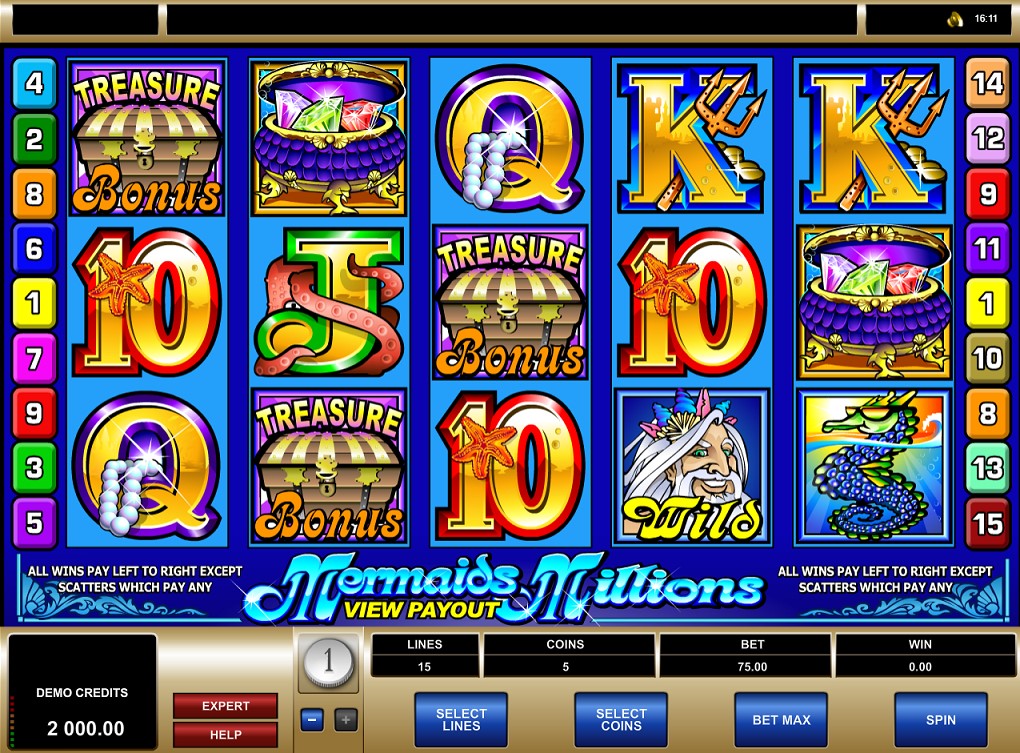 Try other slots
By this produser
By this theme
Features
Newest
If you are familiar with Microgaming slots you will know exactly what kind of experience awaits you when you play the Mermaid Millions slot.
Long periods of play without any returns are often endured in the hope of hitting a bonus round and it has to be said, it is about time that Microgaming stopped relying on their reputation as one of the big boys in the industry and started to raise the bar in terms of taking their slots to the next level.
Compare the Mermaid Millions slot to some of the offerings from the likes of NetEnt and Playtech and you will come to the conclusion that Microgaming have a lot of catching up to do.
Theme and subject
The theme of the Mermaids Millions slot is given away by the title, mermaids and the deep blue sea.
There is no getting away from the fact that the game is starting to look a little dated but this slot will have its fans and anyone who experiences a decent sized win from the bonus rounds will obviously love the game.
Like most Microgaming slots it is a very quick game to play which is all well and good but as there are quite long losing runs it is easy for a player to get through their bankroll very quickly.
Due to these long losing runs it is very easy for an inexperienced slot player to become somewhat disillusioned by the game and this is the type of scenario which Microgaming should take into account.
We will talk about the bonus options a little later in this review but the Treasure Bonus in particular doesn't come around very often but when it does it can give very poor returns which is in effect, something of an anti-climax.
Symbols and soundtrack
When it comes to the symbols and soundtrack of the Mermaids Millions slot, Microgaming should really think of updating the game.
This might sound like it is completely off topic but have you ever been to a friend's house at Christmas time who isn't all that bothered about the festive time of the year?
They make an effort though and place a couple of pieces of tinsel on the door handle or hang a piece of tinsel from the lampshade.
Well, that kind of poor effort can be related to Microgaming's attempts at making the symbols in the Mermaids Millions slot look like they are 'deep sea' related!
A starfish stuck to the ten symbol and a string of pearls hanging from the queen symbol shows what kind of an effort the graphics people have put into this slot which those of you who are used to graphics on games such as 'Ted' or 'Aliens' will find to be extremely disappointing.
The symbols consist of the usual ten, jack, queen, king and ace with the higher value symbols comprising of a seahorse, a mermaid, a box of jewels, something that looks like a man mermaid and a treasure chest.
The soundtrack is exactly what you would expect and it could probably also be used for other completely unrelated slots because it is completely non-descript.
As already mentioned though, the gameplay is so quick that you hardly have time to notice the soundtrack so it would be fair to say that a more extravagant soundtrack would be completely out of place with the Mermaids Millions slot.
Bonus options
The bonus options with some Microgaming games are often the saving grace and if you get lucky with this one your opinion of the game might be more favourable.
The first bonus option we will talk about in the Mermaid Millions slot is the Treasure Bonus which can be a little on the disappointing side.
The way it works is that when you get three, four or five treasure chest symbols on a pay-line you will be directed to a new underwater setting where you will be invited to choose three or more objects, each one will reveal a prize.
The main bonus is when you get three or more scatter symbols and this will reward you with ten free spins and any wins which result from the free spins will be multiplied by three.
The Treasure bonus can also be triggered within the free spins and it is actually possible to get some quite big pay-outs from the free spins round but this is yet another example of how basic the Mermaid Millions slot is when compared to some of the other slots that are out there.
Pros and cons
It would be a fair assumption that the players who are most attracted to this slot are the ones who have been playing slots for a number of years.
They don't like the fancy graphics or extravagant soundtracks and would much rather their slot play be nice and straightforward.
Just as with every slot on the market, the Mermaid Millions slot will have its fans as well as players who are bored rigid by the very mention of the game.
With that in mind though, let's take a closer look at some of the pros and cons of this game.
Pros
An old school slot which some of the older players will probably prefer over some of the latest slots that are out there.
The free spins round can sometimes pay out some large amounts
The gameplay is very fast which is another feature that some players prefer
As with all Microgamng slots, the gameplay is not at all clunky and players rarely experience any problems whilst playing
Cons
The Mermaids Millions slot is starting to look extremely dated in everything from the basic gameplay to the bonus options
Very easy for the playing balance to decrease dramatically dues to the very fast gameplay and adverse variance
Not exactly an entertaining game to play.
Seems like very little attention has been given to the design of the symbols
Similar games
If enjoyed playing the Mermaids Millions slot you should take a look at a couple of other Microgaming slots because you will encounter a very similar playing experience.
The first one you should take a closer look at is the Thunderstruck slot.
Another extremely fast game to play but this is one of Microgaming's most popular offerings and even though the losing runs can go on a little longer than you would prefer, when the free spins round does pop up it can often pay dividends.
The Avalon slot is another Microgaming favourite and even though this game is also looking dated, it doesn't seem to have lost any of its appeal.
As with Mermaids Millions, it is very quick to play and when the bonus round hits, the returns can be, how shall say, exciting!
Both of these slots are worth a look and to be honest, you will probably prefer both of them to the Mermaids Millions slot.
Similar games
The Mermaids Millions slot is another game which you won't have any trouble in finding an online casino to play it.
There are some fantastic sign up bonuses on offer which you can use to enhance your gameplay but always take the time to read the terms and conditions which are associated with these bonuses.
Here are a list of casinos which offer the Mermaids Millions slot and the sign up bonuses which you can use to play the game.
Casino Euro– 100% to £200
Queen Vegas Casino – 100% to £200
Mr Play Casino – 100% to £200
Casimba Casino – 100% to £100
Guts Casino – 100% to £400
Slots Million – 100% to £100
Atlantic Spins Casino – 100% to £200
All Casinos to play: