Motörhead Slot Review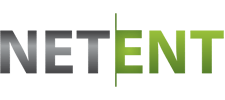 Game types:
Animals slots
Cartoons slots
Other slots
Try other slots
By this produser
By this theme
Features
Newest
Motörhead is a video slot from NetEnt with 76 paylines. This is a proper rock game dedicated to the English rock band Motörhead, and the entire game is full of unique and creative element in line with this theme. It is no surprise that the graphics are great in this game, as NetEnt are known for making top quality casino slots. If you are into rock, this is an awesome game for you, as you can listen to songs like Ace of Spades, Iron Fist, Killed by Death, and Overkill when you play the game. The Motörhead video slot can be played for free or with real money.
Theme, characters and environment
Rock music, rock music and some more rock music. This video slot is completely drenched in all things rock and set on stage with spotlights, amps, a bass guitar and huge vibrating speakers. In true rock spirit there is also smoke sweeping over the stage. For rockers this is a phenomenal way of combining two great things: games and music.
History and background
Motörhead is a legendary English rock band that was active between 1975 and 2015. Their front man Ian "Lemmy" Kilmister was the sole constant member of the group. Over the years Motörhead released 22 studio albums, 10 live recordings and 12 compilation albums. The band has hundreds of thousands of fans all over the world and it is only right that there should be a video slot dedicated to this celebrated band.
Theme and characters
The theme and the characters is a solid marriage between the classic slot machine look and a rock stage, but a mixture of Motörhead symbols and classics like the cherry, a seven, and a four-clover leaf. One of the most valued symbols in this game is of course the picture of Lemmy in sunglasses and a cool hat.
Environment and atmosphere
If you want to listen to Motörhead throughout the gaming experience you can simply click on the "Rock Mode" button and let it play from start to finish. You can also pause the music if you feel like it and then you will just head the sound effects as the reels stop in the game. The sound effects are very classic and subtle, with a short metallic echo to them. This means that you can choose what atmosphere you feel like – 110% rock or more relaxed.
Symbols and soundtrack
This game has a total of seven standard symbols, that come in form of a gold star, a silver bell, a red seven, a horseshoe, cherries, a four-leaf clover and Lemmy the man himself. There is also a wild and a scatter, which activates interesting features.
Special symbols
In the Motörhead video slot there are some well-designed symbols that you cannot see in any other game, for example:
The game's wild is the Ace of Spades
Scatter is an intense scatter logo
A portrait of Lemmy is one of the main symbols
Music and sound effects
Motörhead are typically classified within the category heavy metal, so the music is a bit harder than regular rock music. Their lyrics include topics like war, good versus evil, abuse of power, sex, abuse and even gambling – hence the name of their hit song Ace of Spades: "If you like to gamble, I tell you I'm your man – You win some, lose some, all the same to me – The pleasure is to play, makes no difference what you say – I don't share your greed, the only card I need is the Ace of Spades – The Ace of Spades".
Now, who cares about sound effects when you can listen to Ace of Spades, Iron Fist, Killed by Death, and Overkill inside of the game? The sound effects are suitably subtle and sort of slot machine classical. We love the fact that you can turn the rock mode on and off as you please without interrupting the game in any way.
Bonus options
Another special feature in the Motörhead game from NetEnt is the Bomber Feature. This is randomly triggered before any spin during the main game, and it lets loose a bunch of bombs on the reels, over a minimum of ten mystery symbols. With the Bomber Feature up to five bombs are dropped on an overlay of up to 15 mystery symbols. Every bomb carries a set of mystery symbols and it makes the reels spin with a chance of increasing the win with the help of a randomly chosen reel symbol.
Free spins
To get into the free spins mode you need to get a minimum of three scatters at the same time, on reels 3, 4 or 5. Please note that additional free spins cannot be awarded during this feature, but there is plenty of action going on. When you active the free spins mode you get 10 free spins and your Mystery Reels will get a mixture of both Mystery Symbols and wild symbols. The free spins are played with the same coin size that was used for the triggering spin, and all winnings are added to the total of your payline wins.
Wild symbols
The wild is an Ace of Spades symbol, and like usual this wild replaces all other symbols, except for the scatter, which is why it is always a good thing when the Ace of Spades appear.
Scatter symbols
In this game it is the Motörhead logo that is scatter, and it is really well-designed in gold, black and white. Just like the wild, it is always good to see the scatter on the reels.
Pros and cons of the slot
First of all, this is a solid game for rockers. It has the music and the looks and the vibe that one would except of a rock game, and it is really well made too. In terms of game play and special features there are some interesting things going on, and although there is no bonus game per se, there is lots of action. The Motörhead video slot doesn't have any jackpots though, so that is a small minus.
Pros:
A genuine rock theme
Very well-made graphics
Turn music on and off with rock mode button
Cons:
No bonus game
No progressive jackpot
Does not have multiplier
Similar games
If you are into rock you might also like Guns N'Roses, the Kiss slot, Mythic Maiden, ZZ Top and the Rock Star slot. There is no other video slot dedicated to this particular heavy metal band though, so if Motörhead is your preference, this is definitely the main game for you.
Where to play
Motörhead is a popular game and it can be played in most big online casinos, such as Mr Green Casino, Betsson, Casumo Casino, Bet354 and Unibet. When you choose your casino of choice, make sure you pick one with a welcome bonus that suit your taste, with decent wagering requirements that aren't too difficult to fulfil. You can play this game for free or with real money, so before you make your large bets consider playing a bit for free so that you get a proper feel for the game.
All Casinos to play: