Sizzling Hot Slot Review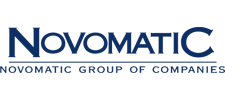 Play demo
Video review
Screenshots
Try other slots
By this produser
By this theme
Features
Newest
The Sizzling Hot slot by Novomatic is a slot which many players will dismiss without even playing it and it is not at all difficult to understand why.
In this day and age when some of the more popular slots are more like a feature film with all of the extravagant graphics and a soundtrack to match, the Sizzling Hot slot is about as basic as it is possible to get.
It is no doubt that Novamatic are targeting the old school slots players who have been playing slots like this before the internet was even thought of, but you would have to ask yourself, is this a good idea or a big mistake on their part.
Theme and subject
When you look at the various themes for online slots you are usually presented with Ancient Greece, the jungle, wild life or sports games such as soccer but the theme of the Sizzling Hot slot is, well, nothing. If you are adamant that a slot must be based on a theme you would have to say that this one is based on the old traditional slot machine which could be found in the pubs and clubs of the UK. There must still be a demand for slots such as this but to be perfectly frank with you, it is difficult to understand why anyone would choose this slot over many of the other slots that are out there. It is not as if there is a high RTP in place which would ensure that a player would be tempted to keep on playing by the possibility of lots of small wins along the way. Playing the Sizzling Hot slot is as you would probably imagine, very quick.
There is an autoplay feature but you would have to ask yourself, is there really any need for it? In normal circumstances, the autoplay feature on a slot is a worthwhile feature which can be used to grind through the wagering requirements of a sign up bonus or for those slots which have an attractive free spins offer in place, the autoplay feature can be used for normal gameplay until the feature is triggered. With this slot though there is literally no need to use it. As the gameplay is very fast anyway, if you are going to play the game you might as well constantly hit the spin button and get through the game in that way.
Symbols and soundtrack
It is quite difficult to describe the soundtrack to the Sizzling Hot slot because there isn't one. There is just the sound of the reels spinning around and the clunk sound of what sounds like metal on metal. Admittedly, there couldn't really be any other kind of soundtrack with this slot and there might be more to putting something like this together than you would first think but first impressions count for a lot so there isn't really any soundtrack to speak of.
The symbols in this slot will cause older players to reminisce because there is no sign of any of the fancy symbols that you will see on other slots. Instead the symbols consist oranges, cherries, plums, lemons, bunches of grapes and the 7 symbol. They are all identical to the type of symbols you will have seen on the old style slot machines and just in case you were wondering why back in the day, slot machines were known as fruit machines, look at these symbols and you will have your answer.
Bonus options
You will have probably been reading this review on the Sizzling Hot slot and been thinking to yourself that the bonus options will make up for the basic lack of anything else because it is usually the case that these software providers will pull something out of the bag and offer a bonus to remember. If this is what you are thinking there is no doubt about it, you are going to be extremely disappointed because there is no bonus. Nor even a wild symbol or the merest hint of free spins. Absolutely nothing!
Novamatic have taken a risk with this slot and the reason for this is that there is no longevity in it. They have put far too much emphasis on the fact that traditional players will love this game and they probably will. What they have not taken into account is the fact that slot players are very fickle. If they play a different slot and are either lucky enough to get a decent sized win or feel more entertained whilst playing, they will take their business elsewhere.
If you had a set sum of money to play an online slot would you choose the Sizzling Hot slot or one of the latest offerings from NetEnt? It is a bit of a no brainer, don't you agree? It would be of little surprise if this game became more and more phased out and you will only see it at some of the smaller or newer casinos who are prepared to add any slot to their portfolio. It is sad but the online slot industry is extremely competitive and there is no room at all for sentiment. If you snooze you lose and there is a very good chance that Novamatic have been snoozing!
If there was saving grace for the Sizzling Hot slot it would be that some older players are confused by bonuses and like to keep their gameplay simple. It could be argued that this is the case but players like that are a dwindling statistic and it does not take much for them to change their ways.
Pros and cons
You can probably tell by the tone of this review that the Sizzling Hot slot is way behind some of the other slots that are out there. Some players will love the game whilst other just won't be interested, but let's take a look at the pros and cons so that you can make up your own mind.
Pros
A very quick game to play which will appeal to the more traditional slot player
It really is just a case of hitting the start button and this again is something which will appeal to the more traditional player
For those players who like the autoplay feature, this slot has them covered
The Sizzling Hot slot will bring back lots of fond memories for players who used to play the slot in the pubs and clubs of the UK
Cons
The Sizzling Hot slot is mile behind its competitors in terms of the features that it offer.
A poor RTP and very quick gameplay could mean that this slot will eat money
The very fact that there is no bonus round at all is very disappointing.
Would be of no surprise if the game was phased out over the coming years.
Similar games
For players who enjoy playing the Sizzling Hot slot, the best idea would be to look at games from the same software provider, Novamatic, as most of their games have a similar feel about them.
The captain venture slot is one of Novamatic's more popular slots and it would be safe to say that you will find the game a little more entertaining and probably more profitable than the Sizzling Hot slot.
If you are adamant that you enjoy the old style slot machine type of game that you could also take a look at the Reel King slot by Novamatic.
It is a little bit more advanced that the Sizzling Hot slot but could just offer the step up in features that you might be looking for.
Where to play
At the time of writing, it is still possible to find online casino which offer the Sizzling Hot slot and some of these are listed below alongside the sign up bonuses that they offer.
Always take the time to read the terms and conditions which are associated with these bonuses but they can enhance your gameplay and often prove to be quite lucrative.
Casumo Casino – 100% to £100
Energy Casino Casino– 100% to £200
Grosvenor Casino – 100% to £400
William Hill Casino– 100% to £50
Fub88 Casino – 100% to £150
LVBet Casino – 100% to £300
Netbet Casino– 100% to £50
All Casinos to play: