Slot Wheels Slot Review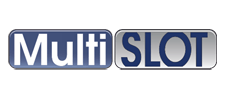 Try other slots
By this produser
By this theme
Features
Newest
If you grew up in an environment where the toy car collection was a norm, it will not be easy for the memory to fade. This is the slot that celebrates the childhood in adults. In this 5 reels and 25 pay-lines slot, personalities are given to cars in a cartoon-like manner. It comes with graffiti styled animations, and will grant you prizes depending on your toy car collection skills. Just get in and enjoy collecting and playing around with the toy cars depending on the personality you prefer, and you will be rewarded with prizes as you do so.
It is a very unique type of slot game from Multislot Gaming. The major area that stands it out from others is the animations and graphics. It appeals to people who appreciate art.
Multislot Gaming is known for their innovative online videos right from the time they came into the online gaming sector. Though they still have only a few slots in their coffers, those few are top notch. The Slot Wheels is one of their best, and their legacy of creating top quality games is exemplified in all areas of the game.
Theme and subject of this slot
The game comes with an Automotive Theme, and involves picking up and storing the toy cars depending on the characters you like, just the way you used to do it when you were a kid. While some people may not like the graffiti design, it makes the game very unique.
History of creation of the game
The Slot Wheels are among the slot games that were created in the year 2015. In fact, it was on the 29th of May 2015 that the Multislot group threw the game into the market, and it has been gaining popularity since then.
Theme and characters, symbolics
The prevalent characters in the Slot Wheels game ironically does not relate to cars. Rather, they deepened the childlike angle of the game. So, here, you will have three cars of yellow, blue and purple colors. You will also have numbers, letters and other icons.
General atmosphere and impressions
The truth is that if you've been looking for something different in slot games, you will like to stick with this. It comes with a theme and presentation that are actually fit for purpose. The payouts are not too big and that is one of the downturns. The animations are not overly bright and shiny. But the conservative graffiti design is also cherished by some people. It's a game you will enjoy playing.
Pros of Slot Wheels
It comes with a multiplier
It offers free spins
Cons of Slot Wheels
No progressive jackpot
No auto-play option
No bonus games
Symbols and soundtrack
We have actually said that the aesthetics or animations may not appeal to many people. But it has a soundtrack that can keep you glued to the game for many hours.
Special symbols
The special symbols in the Slot Wheels game include the conventional Wild and Scatter symbols. This is coupled with the Free Spins Symbol. The absence of unique symbols apart from these traditional types is among the reasons some don't like the game.
Winning combinations
When you pick colorful cars, you win. 5 purple sports cars will gain you 2,000 coins, while 5 blue cars will gain 1,000 coins for you. When you land 5 yellow cars, you gain 750 coins, while 5 wild coins will land you the 4,000 Jackpot. However, when you land 4 wild symbols, you gain 400 coins. Free spins will be landed when you trigger 5 Scatter Flag Symbols and the Sports Car Symbol.
Bonus options
Slot Wheels does not have enough bonuses on offer. That is why you won't see many people liking it. You can only enjoy the wild and free spins here. There is also a jackpot payout of 4,000 coins when you land 5 wild symbols.
Wild Symbols
The wild symbol here works like the traditional wild. So, it can substitute any other symbol to give a winning combination except the scatter symbol.
Scatter symbols
When you land 3 scatters, you gain 5 free spins. When you land 4, you gain 20, and when you land 5, you gain 50. This also leads to the jackpot.
Where to play
Multislot is not one of the providers with a wide reach. So, there are only a few casinos that offer their games. For now, you can play the Slot Wheels Slot game on Vbet and VideoSlots.com casinos.
All Casinos to play: