Slots Ahoy Review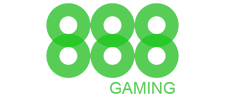 Play demo
Video review
Screenshots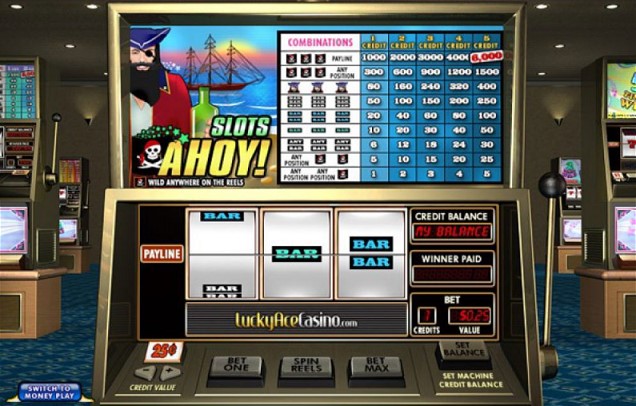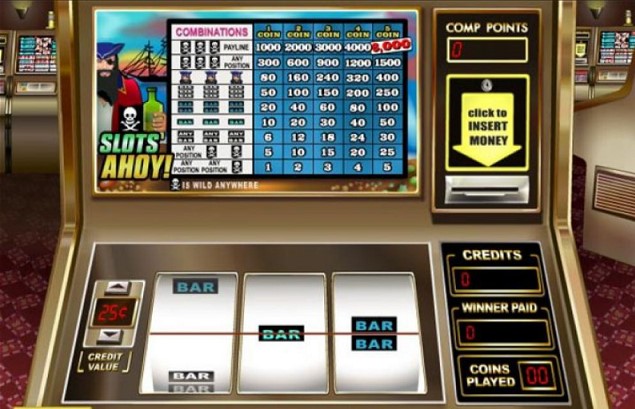 Try other slots
By this produser
By this theme
Features
Newest
In this rapidly changing world of online slots it is easy to forget how it all started.
Back in the day, before the internet was even thought of, people up and down the country were playing slot machines in the bars, clubs and casinos.
When they went on holiday, time was spent playing one armed bandits in amusement arcades and in the piers of various seaside resorts so you could say that in the UK anyway, playing one armed bandits was something of a national pastime.
If you are someone who can relate to this almost national obsession, you could very well be interested in the Slots Ahoy game by 888 Gaming.
There is no getting away from the fact that it is as basic a slot as it is possible to get but whether that is a good or bad thing, you are about to find out in this Slots Ahoy review.
Theme and subject
The theme of the Slots Ahoy game could very loosely be described as being nautical but it would not be cruel to say that not a lot of effort has been made to emphasize the nautical theme.
The theme could also be described as being on the traditional one armed bandit but it would not be a surprise to be told that 888 Gaming are facing something of a loosing battle with this game.
The target market would have to be the kind of player who has fond memories of playing games like this because to be frank with you, the younger generation of players would probably not give Slots Ahoy a second look.
You could compare this slot with a video recorder from the nineteen eighties.
At the time you may have purchased the machine and it was the best model you could get, you marveled at the way in which it recorded TV programmes which you could watch later and all of your friends were envious of your new electronic device.
Now of course, the video recorder is probably sitting on a scrapheap somewhere.
The Slots Ahoy slot might have been all of the rage back in the day but now, well, load up the game and play a few spins yourself and see what you think.
Symbols and soundtrack
The soundtrack is based on the sounds that a traditional offline one armed bandit would make and there is nothing at all wrong with that.
If 888 Gaming had come up with some kind of extravagant soundtrack it would have only added insult to injury so the one that they have come up with couldn't really be any different.
To say that it is perfect would give the impression that it is better than it actually is but you get the drift, it is fit for purpose and ideally suited to this slot.
The symbols are also about as basic as it is possible to get.
The Bar symbols which everyone will be familiar with are the main symbols but you shouldn't forget the skull and crossbones to give it that nautical touch!
Honestly, the more you think about this game, the more comical it becomes but the fact that it is still available to play at various online casinos shows that there is still a demand for it.
It could be that this review is guilty of a certain amount of slot snobbery so by far the best way to decide if you agree, is to play the game yourself and make your own mind up.
You do have to admit though, on first sight the whole set up does leave an awful lot to be desired.
Bonus options
It will probably come as no surprise to learn that the bonus options are not only severely limited but also more or less nonexistent.
If the skull and crossbones appear on the one pay line you will receive the maximum pay out in the game but also, if they appear anywhere on view they turn into a kind of scatter symbol and a lower payout is achieved.
This symbol also acts as a wild so it would be safe to say that it is the skull and crossbones that you want to keep your eye out for when playing the Slots Ahoy game, that is if you can stand the excitement!
There will be older players though who regard the absence of any real bonus options as something of a positive as opposed to a negative.
Some of these players regard some of these more extravagant bonuses as something which they find annoying and they prefer their slots play to be nice and straightforward.
Just think of all of the people in the UK who are stuck with higher gas and electric bills because even though their provider charges far more than anyone else, they don't like change even though they could move to another provider and get a far better service.
The similarities with that scenario and slot players who prefer to play the Slots Ahoy slot are obvious and if they tried a few other games, Slots Ahoy would be nothing more than a fond memory.
Pros and cons
It could be argued that this review has been a little harsh towards the Slots Ahoy slot and that would probably be a fair argument.
Different players like different slots for different reasons so with that in mind, let's take a closer look at the pros and cons of the Slots Ahoy slot.
Pros
This slot is about as traditional as it is possible to get so will definitely have its fans
Very easy on the eye with the background sounds sounding like a traditional offline slot
If you experience a decent win whilst playing you probably won't hear a word said against the Slots Ahoy slot
Some players don't like any kind of bonus rounds and consider them to me more of a hindrance as opposed to anything positive
Cons
The slot looks completely out of date and unattractive to younger players
Only one pay line means that the game doesn't exactly hold the players attention
Not much thought has been put into the variety of the symbols
The one pay-line means that a player can encounter long losing runs without any kind of return.
Similar games
If you enjoyed playing the Slots Ahoy slot you should definitely look at the similar kind of traditional games.
There are two that spring to mind and the first one is the Sizzling Hot slot by Novomatic.
This is another slot which is about as basic as it is possible to get but if you don't enjoy entertaining graphics or exciting bonus rounds, this could just be the slot that you are looking for.
At the other end of the scale, another slot which you could try which is also loosely based on the traditional one armed bandit is the Reel King slot, also by Novomatic.
Try that game for a taste of what you have been missing and there is a very good chance that you will be impressed by the experience.
Where to play
It is surprisingly the case that there are sill online casinos where you can play the Slots Ahoy slot.
A few of them are listed below along with the sign up bonuses that they offer to new customers.
Always take the time to read the terms and conditions that are attached to these bonuses but the ones listed below can all be used to play the Slots Ahoy slot
Vegas Spins Casino – 100% to £300
Wicked Jackpots Casino – 100% to £200
Jester Jackpots Casino – 100% to £400
Tip Top Bingo Casino – 100% to £200
Moon Games Casino – 100% to £400
Slots Force Million – 100% to £100
Costa Games Casino – 100% to £200
All Casinos to play: