Thai Flower Slot Review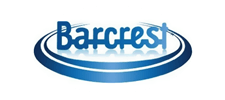 Game types:
Holidays slots
Other slots
Re-spins slot machines
Play demo
Video review
Screenshots
Try other slots
By this produser
By this theme
Features
Newest
You will often find that game developers will design a game which appeals to potential players who have an interest in the subject of the game.
The Irish themed games are a prime example as well as the subject of this review, the Thai Flower slot which has been designed to appeal to anyone with a love of the Orient.
This offering from Barcrest Games is really starting to look dated in comparison to some of the latest slot releases that you will be familiar with but never the less; it is still regarded as an extremely popular slot.
Theme and subject
It will be of no surprise to learn that this slot is based on the Thai theme but to be perfectly honest and without wishing to offend anyone who really enjoys playing the game, it really is quite mundane.
It would be fair to say that Barcrest Games are not really renowned for their mesmerising graphics or memorable soundtrack, but it is very difficult to find positives about this slot.
If ever there was a slot which deserved to be updated, it would be this one but you can't get away from the fact that some players love the playing experience that it offers.
The reason would have to be that these players have soft spot for the subject and as with any slot game, if you experience a decent size win of one form another it will not matter one jot to you that it is on the boring side.
To add insult to injury though, the variance of the Thai Flower slot is relatively high so it is not as though the player will be experiencing regular small wins in order to relieve the monotony of playing.
Symbols and soundtrack
If you are looking for a specific reason why the Thai Flower slot is a little on the boring side, you perhaps don't need to look any further than the fact that there are only ten fixed pay lines.
The display for the slot look quite quaint with the Thai flowers scattered around but very few people are even concerned what the game actually looks like, they are far more bothered about their chances of walking away with a profit.
The symbols consist of the usual Ten, Jack, Queen and King along with a long-tailed boat, a Thai lady, an elephant, a golden pot and a temple.
There is only one symbol that you should find yourself getting excited about and that is the pink lotus flower which acts as both the wild and the scatter symbol.
Even though the sound track can boast a hint of the Oriental it cannot be described as being exciting.
As with the rest of the game, it is on the mundane side with the only time it sounds a little exciting is when the bonus is activated.
Bonus options
If you have been waiting with baited breath to learn about the exciting bonus feature of Thai Flower you are unfortunately going to be extremely disappointed!
The bonus feature is triggered when three of the lotus flower symbols appear on the reels and the reward for this is twelve free spins.
This is one of those slots where the bonus free spins are carried out on a different set of reels and before the free spins begin the player is required to hit the start button.
Three symbols are chosen at random and the free spins will only feature these chosen symbols which should, in theory, provide larger and more frequent winning lines.
Before you get too excited though you should also take into consideration that the wild and scatter symbol is not included in those symbols which are chosen so there is absolutely no chance of the bonus round being re-triggered during the free spins.
Pros and cons
You can probably tell from the tone of this review that in the opinion of the reviewer, the Thai Flower slot leaves an awful lot to be desired.
When you take into consideration that Barcrest have not updated the game it would just go to show that it is still paying its way and making it worth their while to continue with it but you do wonder how many players there are out there who will play a slot game like this just because they like the theme.
The best way to describe the Thai Flower slot that it is one of those games which a casino will offer free spins as a bonus incentive because they will be safe in the knowledge that any pay-outs will be on the low side.
Before we go any further with the review, let's take a look some other pros and cons of the Thai Flower slot.
Pros
If a player has enjoyed a decent size win from the free spins they will probably be able to overlook the short comings of the Thai Flower slot.
As the free spins are centred around only three symbols the chances of the pay-outs mounting up are larger than they would have otherwise been.
If you have an affinity with Thailand or the Oriental, then you will probably quite enjoy playing this slot
Cons
A high variance means that you could quite easily get through your balance without even experiencing any form of excitement
The game play and sound track are extremely dated, and it wouldn't be too much of an exaggeration to say that the experience is slightly boring.
It sometimes seems like the bonus rounds are few and far between, so it is no good playing for the reason that you can win from the free spins round.
When playing the game you will more than likely also come to the conclusion that the game play seems to be a little tinny.
You get this with the older type of basic slot games like this and it is probably because you will be used to playing slots which are far more advanced than this one
Similar games
If you are looking for a similar game to the Thai Flower slot but with perhaps a little more excitement you should look no further than the Rainbow Riches slot.
Rainbow Riches
This slot also comes out of the Barcrest stable but is as different as chalk and cheese in terms of game excitement.
As with Thai Flower, there are no ground-breaking graphics or amazing sound track, but it does exactly what Thai Flower doesn't by offering an entertaining game to play with the opportunity of some decent wins along the way.
There are actually three bonus rounds on offer with Rainbow Riches with each one potentially paying out up to five hundred times the stake and you will find that the bonus rounds pop up far more often than they do on the Thai Flower slot.
If you have never played Rainbow Riches before, do yourself a favour and have a try, then go back to the Thai Flower slot and you will no doubt agree that the two just don't compare.
Where to play
If you are going to play the Thai Flower slot you might as well do yourself a favour and investigate if there are any bonuses available from the online casino where you will be playing this particular slot.
As always with any kind of online casino bonuses, it is advisable that you take a look at the terms and conditions to make sure that you make the most of the bonus but a nice bonus will certainly make playing the Thai Flower slot more enjoyable than it may otherwise have been.
With that in mind, here are a list of casinos where you can play the Thai Flower lot and the sign up bonuses that they also offer.
Bettson Casino – 100% to £50
Queen Vegas Casino – 100% to £500
Videoslots Casino – 100% to £100
Guts Casino – 100% to £500
Redbet Casino – 100% to £300
All Casinos to play: