Twin Spin Slot Review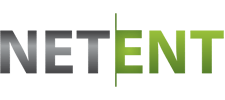 Game types:
Other slots
High Limit slot machines
Re-spins slot machines
Play demo
Video review
Screenshots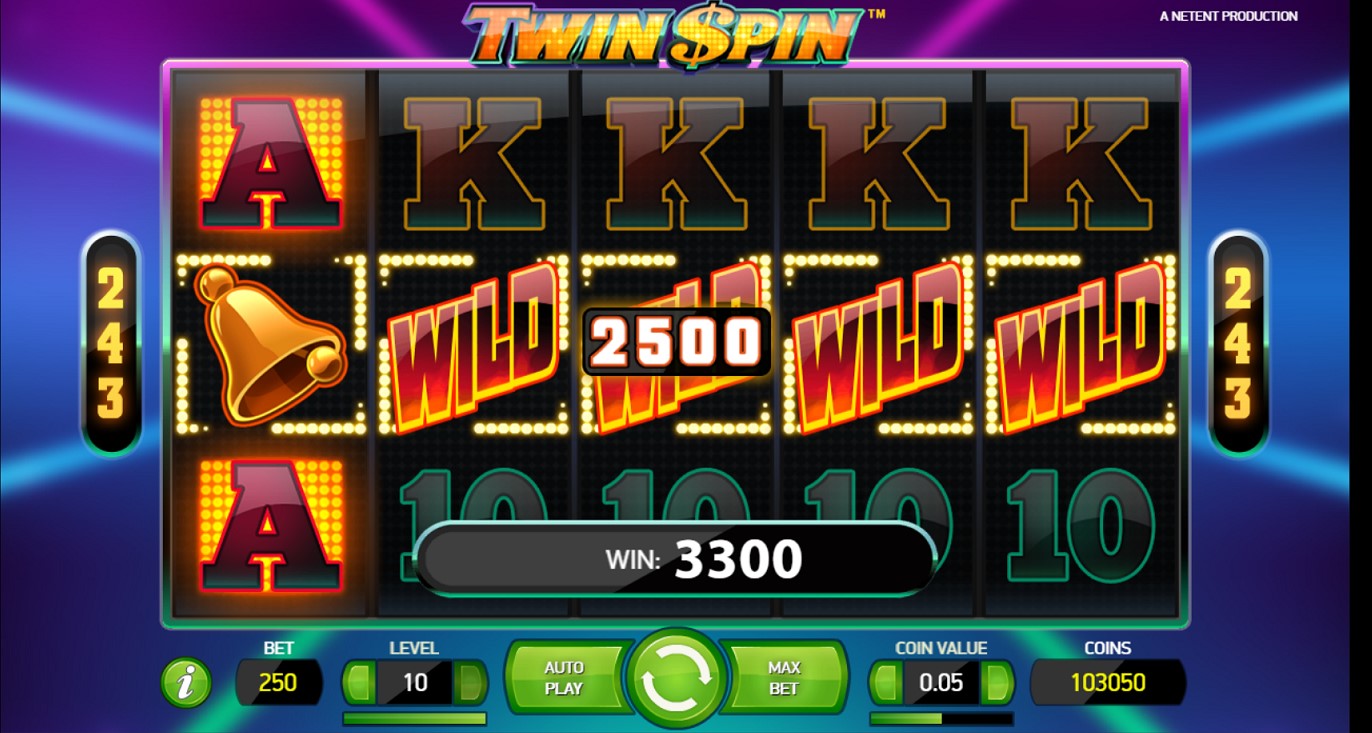 Try other slots
By this produser
By this theme
Features
Newest
If ever there was an online slot which could be described as having the marmite effect (you either love it or you hate it) then it would have to be the Twin Spin slot which is from the highly regarded NetEnt stable.
If your only concern when deciding which slot to play is how good the bonus round is, you will be disappointed with Twin Spin for the simple reason that there is no bonus round.
Yes, Really!
It just goes to show that NetEnt must know what they are doing because it is very rare that you come across a game that doesn't have a bonus feature, but which is still incredibly popular.
Theme and subject
There is not really a lot to say about the theme and subject of this game, there is no soothing music in the background, no bonus round where the screen changes to reveal something akin to a feature film.
No, nothing at all like that.
It is most definitely just a case of what you see is what you get and if you have ever played an old fashioned one-armed bandit, that is what you should expect but with a twist, a very unique twist which we will talk about later.
When you are playing the Twin Spin slot, one of the first things that you will notice is that the game play is extremely fast.
When this is paired with the fact that the variance is also extremely high, if you are not extremely careful you will burn through your balance.
It would also not be much of an exaggeration to say that the game can be extremely frustrating with plenty of near misses which make you annoyed with yourself that these misses are making you feel so angry.
You feel that you should close the game down and look for an alternative which is a little easier on your wallet as well as offering more entertainment value.
The problem is though that you just know that if you keep going, that little extra which makes the big difference between this game and a normal one-armed bandit could very well fall in your favour and one of those big wins that you have read about from people who rave about this slot, will fall into your lap.
Symbols and soundtrack
To be fair to NetEnt, they have hot the nail squarely on the head when t comes to a soundtrack for this game, which is if you can call it a soundtrack
It is quite simply the same noise you would hear if you were playing an old fashioned one arm bandit which is basically the noise of the reels falling into place with an extra burst f a winning combination is landed.
Again, that's it, nothing more and nothing less.
The thing is though, it works perfectly, it really does.
The symbols are another example of the game being as basic as it is possible to be.
They consist of a nine, ten, jack, queen, kind ace, bars, bells, cherries and a lucky seven number with the premium symbol being a diamond.
NetEnt have pulled off something of a master stroke here because even though these symbols could be described as being dated, they are not, they are just perfect for what the game is.
Bonus options
So how can you talk about the bonus options of a particular slot when basically there aren't any?
How many new players will load up the Twin spins slot, play a few spins and then look at their screen as if there is something wrong with it because there is no bonus on offer.
If you are thinking along those lines, hold on and listen up because you know how we spoke about the Twin Spins slot having a unique extra, well this is it.
On each spin, two reels of the same symbols become highlighted and if any spins on the remaining reels match those highlighted reels, a winning line is formed, and a pay-out given.
It gets better than that though because there are occasions when three, four or five of the reels become highlighted and you can leave your imagination to think about how big the wins can be when that happens.
The wins can be absolutely massive, especially when the higher paying symbols fall into line and it is for this reason and this reason alone why the Twin spins slot is so very popular.
With at least two reels being highlighted for every spin, you could be forgiven for thinking that the game is pretty low variance and that winning lines will occur on a regular basis.
You would be wrong.
You won't find many games with a higher variance that the Twin spins slot. High rollers are prepared to factor this in to their play in return for the possibility of big wins, but recreational players should tread warily.
There is also an auto play facility for those who would like to take advantage of this feature but again, be very careful, even if you are playing with small stakes as this game will swallow your money but may not spit it out!
Pros and cons
As already mentioned, you will either love or hate this game.
If you are looking for a sexy bonus round you will be disappointed, if you are looking for a game which will give your pay outs for every few spins, again you will be disappointed.
If you are looking for a slot though which has the potential to reward you with big winnings, well, you won't need to look much further.
Here are some pros and cons of the twin spin slot.
Pros
Quick and easy to play
Potential to get some big wins
If you like the traditional one arm bandit, you will love this game
Autoplay available if you would like to set it and forget
Cons
Very high variance so long losing runs are to be expected.
No bonus rounds at all
Very easy to spend your balance in the shortest possible time.
None of the sexy game play features that you may be used to.
Similar games
If you are looking for similar games to the Twin Spins slot you may find yourself looking for a very long time.
There are games based on the one-armed bandit theme, but they don't come near this slot in terms of the potential pay outs.
If you enjoy this slot because you have fond memories of playing t offline, why not take a look at the Eye of Horus slot which also originates from an offline casino.
Eye of Horus slot
The Eye of Horus slot is produced by Nyx Interactive and they developed it so that it could be played online as well as in land-based casinos.
It offers opportunities to win big but also has a relatively high variance so might not appeal so much to the recreational gambler.
If your eyes mist over when you think about playing slots at land-based casinos, the Eye of Horus slot is probably just what you are looking for
Where to play
The Twin Spins slot is a popular game, so you will find it at many online casinos.
As always, it is worth looking to see if there are any sign-up bonuses on offer from your casino of choice which you can use for your game play.
It is important that you take notice of the terms and conditions which are attached to these bonuses but if they meet your requirements it would make sense to take advantage of them.
With that in mind, here is the list of casinos which allow you to play the Twin Spins slot along with the sign-up bonus which they offer to new players.
Poker Stars Casino – 200% to £400
Genting Casino – 100% – £2017
Grosvenor Casino – £20 welcome bonus
Mr Green – £100 bonus and 200 free spins
Virgin Game – £200 welcome bonus
Casumo Casino – 100% to £200
PlayFrank Casino – 100% to £100
All Casinos to play: