Viking Runecraft Slot Review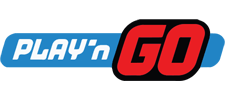 Game types:
Viking Runes slots
Spy slots
7 reel slots
Play demo
Video review
Screen shots
Try other slots
By this produser
By this theme
Features
Newest
Play n Go are getting quite a name for themselves by raising the bar in terms of the quality of the slots which they are bringing to market.
Whilst the Viking Runecraft slot may be slightly lacking in the quality of the graphics, it certainly makes up for it in every other aspect of the gameplay and has to be regarded as one of the most exciting slots on the market.
Theme and subject
For some reason the Nordic theme has always been extremely popular with slots players.
The Viking Runecraft slot is about as Nordic as it is possible to get but even if this particular theme is not your cup of tea, the chances are it will not make an iota of difference because the game is so enjoyable to play.
Because this particular slot consists of forty nine symbols (seven times seven grid) your eyes are constantly fixed to your playing screen, and then add to the fact that it is one of those games that when a winning line appears, the symbols will disappear and be replaced by those symbols which are placed directly above them.
The result of this is that the player has to concentrate on what is actually going on.
The funny thing is, it obviously doesn't matter if the player doesn't concentrate, it won't make the least bit of difference to how the game pans out but it as if you just can't take your eyes off the playing screen because there is so much going on.
For a slot to have that kind of effect on a player is quite a clever achievement and all credit must go to Play n Go for producing a game which is as captivating as the Viking Runecraft slot.
Symbols and soundtrack
When it comes to the soundtrack for the Viking Runecraft slot you could be forgiven for asking, What soundtrack?
The soundtrack is very subtle and is basically only heard when there is a winning play line or when the game reaches the bonus round.
Unlike some other slots though, this lack of a noticeable soundtrack is not a problem at all and the reason for this is because there is such a lot going on during normal gameplay that an over the top soundtrack would just be to much for the players senses to take in.
So, in a nutshell, Play n Go have got the soundtrack just right.
When it comes to the graphics, this is where an improvement could be made if the reviewer was being picky, because the vibrancy of the colour in the symbols is not as sharp as it could be.
It gives the impression that because there are so many symbols in the normal gameplay, not enough work has been put into the actual quality of the symbols.
It would have to be said though that this is more of an observation as opposed to a criticism and doesn't affect the quality of the game play in any shape or form.
The symbols themselves are based on runestones and consist of the following, a pendant, axe, helmet, hammer and a number of different colour runestones.
Green, brown, blue and yellow.
A winning line is formed when five of these symbols match up either horizontally or vertically and as already mentioned, when this happens the symbols disappear and are replaced by those which are sitting directly above them.
This process can go on indefinitely.
Bonus options
The bonus options in the Viking Runecraft slot are superb and if the normal game play isn't enough to keep you entertained, the bonus options most definitely will.
When you are playing this slot, you will notice that there is a blue light behind the symbols which turns yellow when a winning line is achieved.
When the pattern which is formed from a winning combination turns completely yellow a Nordic God will appear and grant one of the following bonus rounds.
The God of Thunder will make between five and nine symbols turn wild.
The God of Wisdom will grant two set of wild symbols on vertical reels.
The God of Guarding will place one wild symbol on each row.
The Goddess of Beauty will place a bunch of four wild symbols together in different positions until a winning combination is achieved.
Then there is the Runes of Valhalla bonus which is where an image appears of a wheel, and you will be awarded a prize depending on which rune stone the wheel land on.
Another bonus option within the Viking Runecraft slot is referred to as the Ragnarok free spins which is achieved by activating the Charge of Destruction metre which can be located at the left hand side of the reels.
The way that this works is by activating the meter twice during one set of spins a further twenty symbols will be added to the free spins,
With every spin where a winning line is not achieved, a Charge of Destruction symbol will be added to the gameplay until they have run out and this s when the bonus round will draw to a close.
Pros and cons
Most online slots players would agree that the Viking Runecraft slot is a breath of fresh air and it is a hugely enjoyable game to play.
The bonus rounds occur quite regularly and usually pay well when they do come up so it has to be said that there is an awful lot to like about this slot.
Pros
A highly entertaining game which will keep the player entertained from the very first spin
Even though the soundtrack is more or less non-existent it is just about right for this game
Under normal playing conditions the bonus rounds come around quite quickly
The attractive RTP means that the game will appeal to recreational players as well as the high rollers.
Cons
The graphics are on the basic side
The bonus rounds can sometimes disappoint with small pay-outs
Soundtrack aficionados may find themselves disappointed by how basic the soundtrack is
The graphics are still relatively basic during the bonus rounds and some players like to experience all of the bells and whistles during this stage of the game play.
Similar games
There is one game in particular which is so similar to the Viking Runecraft slot that it would be no surprise if this was the game that this game was based on.
Just in case you haven't already guessed the game it is the Gemix slot which is also produced by Play n Go.
It even has the forty nine symbols on display with a very similar bonus feature so if you love the Viking Runecraft slot, play Gemix would have to be regarded as something of a no brainer.
Another game for you to try would be the Big Bad Wolf slot by Quickspin.
This also features tumbling reels but it is not as busy on the eye as the Viking Runecraft slot.
It is a hugely popular game though and highly entertaining so could be worth further investigation for those who enjoy playing Viking Runecraft.
Where to play
You won't struggle to find online casinos where you can play the Viking Runecraft slot but it is always a good idea to enquire as to whether there are any sign up bonuses which are available which you can use to play this slot.
Always check the terms and conditions which go hand in hand with these bonuses but they can add to the flavour of the game and potentially make it more lucrative.
The online casinos listed below offer sign up bonuses which can be used to play the Viking Runecraft slot.
Bet385 Casino – 100% to £100
Casumo Casino – 100% to £200
Betsson Casino – 100% to £100
Mr Green Casino – 100% to £200
Come On Casino – 100% to £50
Chance Hill Casino – 100% to £200
Slots Million Casino – 100% to £300
All Casinos to play:
Sorry, but we don't have casinos matching this criteria.