White Orchid Slot Review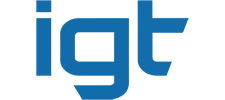 Game types:
Fairy tales slots
Other slots
Play demo
Video review
Screenshots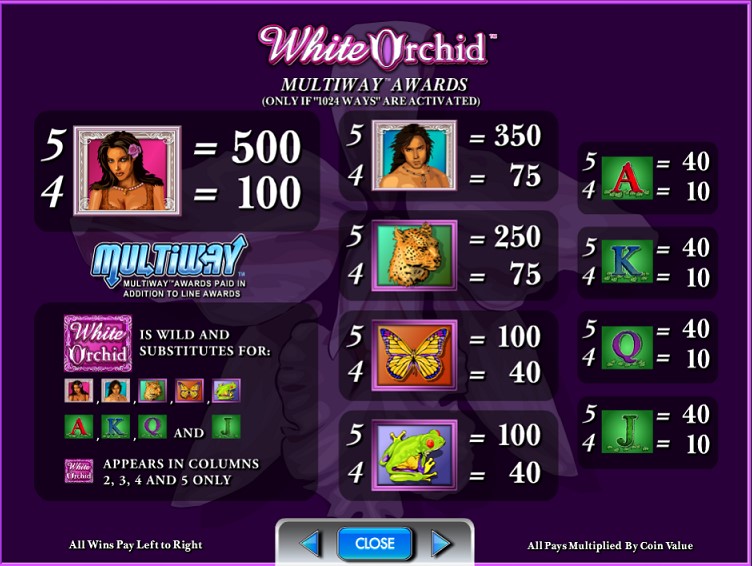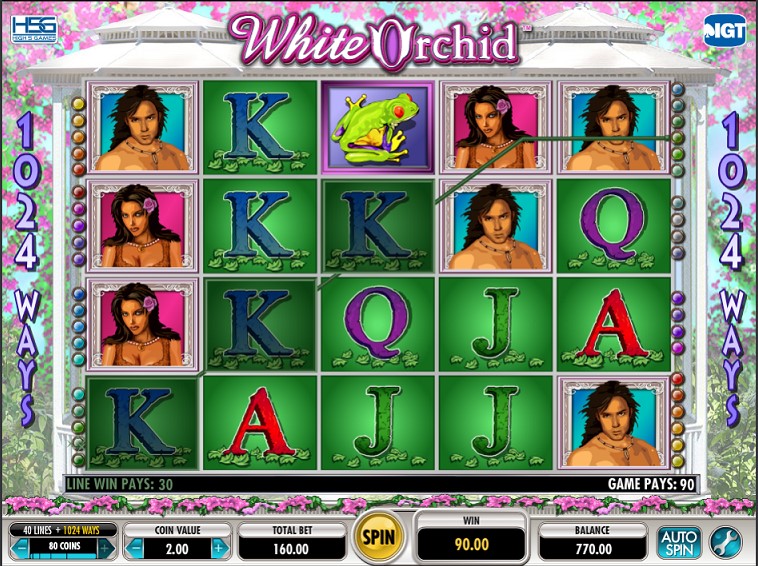 Try other slots
By this produser
By this theme
Features
Newest
The White Orchid slot is one of those games which is starting to look slightly dated but there is no getting away from the fact that it is more than possible to achieve some decent sized wins from playing this game.
When you load the slot for the first time it doesn't exactly look like one of the most exciting games that you have ever played which is a shame because it will put some people off from getting involved, but it is a slot that you should definitely consider playing.
Theme and subject
The theme of the White Orchid slot seems to be some kind of harmonious nature reserve where animals live alongside a Tarzan type of character.
The general feel of the slot is extremely relaxing and it is one of those slots which you will find very soothing to play.
Whether that is a good or bad thing is up for debate because you could find yourself so relaxed, you may not realise if you have won or even lost any money!
Symbols and soundtrack
The symbols for the White Orchid slot consist of the usual ten, jack, queen, king and ace as well as a butterfly, a frog, a leopard and two other characters, one of which is the Tarzan type.
The Orchid symbol comes in two forms, one of which is the wild and the other triggers the free spins if it lands on the centre reel.
The soundtrack fits the bill perfectly as it is soothing and relaxing and it has to be said that this makes a refreshing change to some of the 'full on' soundtracks that are common with some other slots.
Bonus options
Depending on how many bonus symbols you get on the centre reel, the free spins will be ten, fifteen or twenty and this is one of those slots where the free spins can be re triggered during the free spins round.
Believe it or not it is actually possible to get an extra one hundred and fifty extra free spins during this process so it doesn't take much imagination to realise that the winnings can soon mount up.
It is quite strange when a game of this nature can throw up big wins from a free spins round and it often feels that you have discovered some kind of secret slot that nobody else know about.
Where to play
IGT (WagerWorks) are an extremely reputable software provider so you will have no trouble in finding online casinos where you can play the White Orchid slot.
The list below shows which online casinos offer this slot and the sign up bonuses which you can use to play the game if you have not already played at the casino.
These bonuses always come with terms and conditions so make sure that you read those first but using these bonuses can greatly increase your playing balance and it always feels good knowing that you are playing with the casinos money.
All Casinos to play: