Winstar Slot Review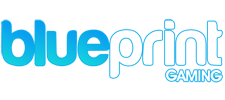 Game types:
Jewels and Gems slots
Other slots
Play demo
Video review
Screenshots Try other slots
By this produser
By this theme
Features
Newest
You will probably have mixed feeling when you play the Winstar slot for the first time.
As the slot is produced by the highly thought of Blueprint Gaming, a player could be forgiven in thinking that this game will offer a similar playing experience to a game like the Ted slot, but it really offers a completely different playing experience.
Not that this is necessarily a bad thing, but if you are looking for one of those slots which has all the bells and whistles, you may be disappointed with the Winstar slot.
Theme and subject
The theme of the Winstar slot is based on the traditional slot machines which you will be familiar with if you have ever frequented the arcades and pubs in the UK.
There are a few extras in the way that the pay-lines are formed which we will talk about in the bonus section of this review, but for a game which has come out of the Blueprint Gaming stable, this slot is very basic.
The game is very quick to play and even though the Winstar slot has been assessed as having an RTP of around 96%, it really does seem to be much worse than that.
Long runs without even a sniff if a win seems to be far more common than the RTP would have you believe, but as it usual with games of this nature, when wins do pop up they are a little bit higher than with other slots.
There is an attractive aspect to the winning pay-lines in that they go from left to right, right to left and also feature the three middle reels.
These kind of pay-lines are always popular among players because even though we are only talking about a matter of a few seconds, there is always the hope that a winning combination will be formed even when it is obvious from how the first two reels land that there wouldn't otherwise be a winning spin
Symbols and soundtrack
The soundtrack to the Winstar slot is very catchy and a perfect example of a soundtrack which goes someway to tempt you to keep on playing.
If you are someone who experienced a misspent youth in the amusement arcades then this soundtrack will remind you of those old space invaders games.
It must be the repetitive nature of the music but it is very catchy and suits the game perfectly.
It must be said that Blueprint Gaming are top of the tree when it comes to matching soundtracks to games and even though you probably wouldn't realise it, a poorer choice of soundtrack could have been the downfall of the Winstar slot.
As far as the symbols go, they are very well presented and give the impression of a top quality game.
They consist of the usual ten, jack, queen, king and ace as well as four different coloured stars, blue, red, green and silver.
The stand out symbol is represented by a gold Winstar
Bonus options
The bonus options for the Winstar slot are noticeable for two things, how frustrating they can be and the lack of them.
Admittedly, that all sounds a little confusing so let's explain.
The bonus (if you can call it that) is represented by the gold spinning Winstar symbol.
This symbol is always stacked and when they land, the gold Winstar symbol spins around to reveal an underlying symbol.
It doesn't matter how many stacked reels there are, when they have spun they will always reveal the same underlying symbol.
That is all well and good but you wouldn't believe how many times this happens and the symbols which are revealed by the Winstar symbol does not form any winning combinations.
Feeling frustrated seems to be the most common emotion when playing the Winstar slot but the saving grace is that when there are three or more of these Winstar stacked wilds and the symbols which are revealed form a winning play-line, the payout is usually quite good.
The only other bonus which is available when playing the Winstar slot is the progressive bonus.
There is a small progressive jackpot screen which is situated at the top of the reels which indicates how much is in the progressive jackpot at that particular time.
To win the progressive jackpot you will need each reel to land which are framed in gold.
If that happens, the progressive jackpot, which can be substantial, will be all yours!
Pros and cons
There is no getting away from the fact that the Winstar slot is on the basic side but it has been given that little extra by Blueprint Gaming which makes it stand out from similar slots.
Even with these extra touches though, some players will consider the game to be lacking in the entertainment stake and they would probably rather look elsewhere.
Let's take a look at the pros and cons of the Winstar slot.
Pros
A ground breaking design for a slot of this nature with regards to the stacked spin feature
A very quick and easy game to play with the added attraction of an autoplay option
When the stacked wilds to hit there is the possibility of some pretty decent wins
The soundtrack is absolutely perfect for a slot of this nature
Cons
Could be described as something of a boring slot with wins seeming to be few and far between
It is very easy to work your way through your bankroll and if the stacked wilds don't produce a winning combination you will be in trouble
The lack of bonus options will be a big turn off for many players
The soundtrack could also be seen as something of a negative as its catchiness could tempt a person to carry on playing when it might be better if they just worked away.
Similar games
For players who enjoyed playing the Winstar slot, they would be well advised to look for other games which have a similar traditional feel to them.
How about one which has great reviews and one which leaves a lot to be desired.
We will start by looking at the slot which could do with some improvement and that is the Sizzling Hot slot by Novomatc.
An extremely basic slot which on first appearance is similar to the Winstar slot.
The complete lack of any bonuses though means that this is definitely a slot for those who prefer 'old school' as opposed to the more entertaining kind of slots which are now considered to be the norm.
At the other end of the spectrum we have the Reel King slot, also by Novamatic.
These two slots are like chalk and cheese in terms of entertainment value and it is worth having a go on both so that you can not only experience the extremes, but also compare them to the Winstar slot to see what you think.
Where to play
As the Winstar slot is a Blueprint Gaming offering you will have no problem finding an online casino to play the game.
You will see that most online casinos offer a sign up bonus when playing the casino for the first time which can add some extra spice to your slot playing activities, but make sure that you take the time to read the terms and conditions which always come with these kind of bonuses.
Casino Euro– 100% to £200
Queen Vegas Casino – 100% to £200
Mr Play Casino – 100% to £200
Casimba Casino – 100% to £100
Guts Casino – 100% to £400
Slots Million – 100% to £100
Atlantic Spins Casino – 100% to £200
All Casinos to play: