Spigo Slots And Casinos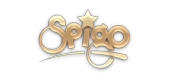 16 Games
13 Casinos
Work on: Windows, Android, Iphone
Spigo is a Danish company with presence in both Malta and Miami, two cities known for its long-lasting gambling culture. The company started out back in 2006 by creating community gaming websites in more than 20 countries and 16 languages. The games saw quite a lot of success, with over 20 million visitors in the first 5 years of work. Their main body of work is online video slots, with a ton of nifty features, such as free spins, bonuses, game memory and loyalty programs. Their work on backend and Games as a service is quite great, as well.
About Company
Spigo is known for its holistic approach to fun and it's the main focus of the company, as well. Their games usually have a cartoonish feel to them, but that doesn't mean the design is bad or anything like that. The company holds both Malta Gaming Authority and Danish Gaming Authority licenses. What comes off as a bit surprising is the fact that they are a completely independent gaming software providers, something that is not exactly common for most of the companies within the iGaming industry.
The gaming culture and mission & vision of Spigo is a thing to behold. Their focus was always on fair play, which can be seen from the high level of transparency the company enforces, as well as a number of positive feedbacks and reviews from the online gambling communities.
The company takes great pride in the quality of the games they produce, which is always looking to improve and build upon itself. Another factor Spigo took into the equation is versatility. Their games have plenty of versatility, with a considerable number of titles among their portfolio and a special focus on retaining customer loyalty. Last but definitely not the least, the security of Spigo games and affiliated platforms is of top-notch quality, with a truly transparent work model. This allows the players to relax, knowing that their payment and personal details are secure.
Producer History
The company started working in 2006 and their first bill of the order was making community games websites. They have done that in 20 countries on more than 16 languages. The year 2012 saw the rise of cross-platform gaming and Spigo switched to a new gaming platform that could accommodate new requests associated with cross-platform gaming. The same year also saw the company switching focus to the b2c online casino gaming market.
If you want to know what's really going on with Spigo, you can just take one look at their statistics and it would be clear that they mean business. With around 1.500 active players on their platform and more than half of million of unique game plays, it is quite easy to see why Spigo is considered one of the industry leaders. Add to that an astonishing number of 16 important business partnerships and you can get the whole picture of what's going on at Spigo. An interesting fact is that all of the said partnerships are actually partnerships in nature, as opposed to mergers, which are quite common in the iGaming industry.
Devices and OS compatibility
After 2012, Spigo started making games that could be played on virtually any device out there. This means that you can play our favorite games on your desktop, laptop or MAC, as well as any smartphone, tablet or Apple versions of the same product.
Producer Games Features
The games within Spigo's portfolio vary greatly, both in content and in the way you play. While there are some video slots that are made with gambling in mind, what makes Spigo stand out from all the other competitors is their selection of skill with prizes games. With these types of games, you shouldn't count on just gambling your money away, but be prepared to do some strategizing, as well. The fact that the games require you to use strategy and think for yourself is a welcome addition to the world of online gaming and are that more fun to play, because of that.
Read more
Best casino games by Spigo
The company is always looking at the trending subjects and proactively works on bringing you the titles that you'd actually want to play. The hat trick is one of the newest addition to their portfolio and with the 2018 Football World Cup fever gripping the majority of the population, it's easy to see why it's so popular.
Yukon 21 is a prime example of what Spigo has to offer when it comes to classic casino games, such as blackjack. Free Cell is one of those games, as well, which brings a lot of old memories with it, as the majority of people born before 1990, will remember playing that game on Windows 95.
Spigo has a lot to offer when it comes to non-traditional gambling games and you can find a great selection of classic games, such as Solitaire, Back Gammon ort Bingo.
Best Casinos with Spigo Games
New Casinos
Local Casinos (UK)
Mobile Casinos
Name and logo
Game types
Rating
Total games
Bonuses
Countries
Because of the popularity of Spigo games, as well as the fact that they are made in Denmark, there are quite a few online casinos providing Spigo games. Some of the more popular ones out there are:
Spin Palace Casino
Gaming Club Casino
Ruby Fortune Casino