Aristocrat Casinos and Games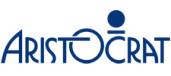 48 Games
60 Casinos
Work on: Windows, Android, Iphone
Aristocrat is not only one of the oldest gaming companies in the world, it is also one of the largest, second only in size and scope to International Gaming Technology, better known as IGT.
Aristocrat, more formally known as Aristocrat Leisure Limited, is an Australian manufacturer of gaming machines (for brick and mortar casinos) as well as digital casino gaming platforms for the online casino industry.
The company is headquartered in North Ryde, Sydney and has a number of marketing and development offices around the world, including in Russia, the United States, and in South Africa.
Producer History
Aristocrat is one of the oldest gaming operators in the word and was originally founded by Len Ainsworth in 1953. One of the few early gaming developers outside of the US, Aristocrat grew from its humble beginnings in an Australian suburb to become one of the largest international gaming developers in the world today.
Aristocrat is credited with one of the most innovative casino game machines for its time, the Clubmaster. The Clubmaster was released by Aristocrat in 1956 to much critical acclaim and, thanks to its in-game innovations which included multiple paylines and scatters, was able to distinguish its brand from its nearest competitors, particularly in the eyes of the Australian casino gaming public at that time.
The success of Clubmaster, along with other innovative casino slots, gave Aristocrat the impetus to move from local producer to international player within just two decades of its establishment. Aristocrat was all about setting trends within the industry and was the first casino gaming producer to introduce a video-based slot machine in the mid-seventies. Another first was the re-introduction of the five reel slot machine, which had previously been abandoned due to the popularity of easy to play three reel machines.
The Aristocrat brand continued to grow and expand into the nineties, with its own proprietary casino management software becoming as in demand as their slot machines were. The company listed on the Australian Stock Exchange and welcomed in the new century by setting up operational bases in Macau as well as Las Vegas.
One of their more significant moves has been their expansion into the online and mobile gaming sectors, thanks to their acquisition of Product Madness in 2013. This key acquisition has allowed them to port their popular and classic brick and mortar casino to online platforms, including desktop and mobile, in both free or "freemium", as well as real money games.
Devices and OS compatibility
Unlike other software brands, Aristocrat doesn't present their platform as a standalone, but rather allow different sites to incorporate their games into whatever platform they prefer to run. In other words, if you enjoy playing online slots and casino games on mobile, you will be able to enjoy a range of Aristocrat games on the go, right alongside other casino gaming brands. The same can be said for desktop applications and, interestingly enough, Aristocrat games are popular within the new and developing cryptocurrency-based casino gambling sector.
Aristocrat games can be found online as HTML5 games and will therefore run on virtually any digital platform including iOS for iPhones and iPads, Android smartphones and tablets, Windows and Windows Phone, Blackberry, and even Linux running platforms. Accessing Aristocrat games is as easy as logging into your Aristocrat casino and clicking on the games that you want to play.
Producer Games Features
Aristocrat has always enjoyed a reputation for innovative gaming features and was one of the first gaming companies to employ the concept of multiple paylines, starting with the Clubmaster back in the early fifties.
Today's Aristocrat games still follow that principle, with the Aristocrat Multiline Games being the perfect example of how players can build big wins with various combinations across the reels and across paylines.
Aristocrat games are popular among brick and mortar slots players and online players alike thanks to high value features like Power Pay, which follows the Ante Bet gaming style, as well as their Reel Power and Extra Power games. Both of these allow players to buy reels instead of having to stick with standard lines.
Other innovations such as Players Choice allows slots players the choice between four different games within the same machine, each offering a different denomination to spin. Aristocrat also offers innovative progressive gaming with their SAP (Stand Alone Progressive) and DSAP (Double Stand Alone Progressive) gaming machines. Their latest Stand Alone Progressive Multilink machines also offer up to four levels of progressive jackpots to aim for.
Read more
Best casino games by Aristocrat
Aristocrat Gaming is best-known for their brick and mortar casino gaming machines and are, relatively speaking, still very new to online casino gaming. Having said that, Aristocrat have still managed to produce a fairly extensive range of quality virtual slot machines that have proven to be very popular.
Most Aristocrat online slots are simply digital versions of their brick and mortar casino slot machines, with the same look and feel as well as the same basic features.
Popular Aristocrat Slots include:
Let's Go Fish'n
Silk Road
Zorro
Queen of the Nile II
Big Red
Best Casinos with Aristocrat Games
New Casinos
Local Casinos (UK)
Mobile Casinos
Name and logo
Game types
Rating
Total games
Bonuses
Countries
You may be surprised to learn that some of the biggest online casinos in the world today carry a range of top Aristocrat games. The list includes both new operators as well as those that have been in the industry for some time and include the likes of:
Betvictor Casino and Sportsbook
Royal Panda Casino
Slots Café
Next Casino