Elk Studios Slots and Casinos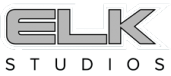 29 Games
272 Casinos
Work on: Windows, Android, Iphone
Elk Studios is another one of the new generation of online casino software brands hailing from Sweden, a country that is fast becoming the hub of today's top online casino software industry. Elk studios have only been in operation for six years but have built a steady following over that time. The company is still regarded as a niche online casino software brand, concentrating on bespoke slot-based casino games of the highest quality. In fact, Elk Studios believe that it is better to create a small number of high quality games that are each a unique statement, than it is to mass produce online slots with no distinctive features or qualities.
Producer History
Elk Studios became an online casino software brand in 2013, producing their very first online slot simply titles The Lab in that same year. The game was an immediate success, and received positive reviews from industry insiders. Their inaugural game was quickly followed up two months later with Electric Sam, reinforcing Elk Studios early reputation as designers and producers of high quality, unique themed video slots. Over the past six years, Elk Studios have produced around twenty unique themed slots. While this may pale in comparison to software giants like Microgaming or NetEnt, every one of Elk Studios games is a masterpiece in online casino slot game design.
Elk Studios slogan is "We build great games" which accounts for their fairly low output of casino games. Each game is designed using advanced mathematical models, combined with the latest digital technology such as HTML5, resulting in games that are not only artistically beautiful, but also universally accessible across all platforms. In 2017 Elk Studios managed to walk away with the EGR Operators Award for Best Game of the Year for their unique Wild Toro slot, vindicating their approach to slow and meticulous game building.
Devices and OS compatibility
Thanks to their use of the very latest breakthroughs in digital technology, all Elk Studio games are fully compatible with every operating system as well as virtually every device available. Elk Studio games are designed to complement any devices specifications and is equally at home on larger tablet screens or smaller smartphone screens. Elk Studio games work perfectly with iOS devices, as well as Android, Windows Phone, Blackberry and other tablets or smartphones. Their games can be enjoyed on desktop devices including laptops and notebooks, without any need to download software or install any proprietary apps first.
Producer Games Features
Elk Studio's small stable of high end video slots not only look incredible and feature ultra-smooth and fast gameplay, they are also prized for their wide range of bonus rounds, special game symbols, fun and exciting themes and more. Each game is designed from the ground up using special real world mathematical models as well as state of the art digital design elements.
The best way to understand how unique and interesting Elk Studio games are is to take a closer look at some of their most popular titles. The Lab was Elk Studios very first introduction to online slots and features a science lab theme filled with all sorts of chemical elements and minerals. The idea in The Lab is to combine various mineral and element symbols to unlock bonus prizes. The game is based on a more or less standard 5 reels and 15 paylines, and features a range of game winning symbols including popular wilds, scatters and multipliers. Along with plenty of free spins and re-spins, The Lab also features Elk Studios unique Betting Strategies feature. This interesting innovation allows players to decide how they want to bet in the game by using various betting patterns on every spin.
Aside from their innovative Betting Strategies feature, Elk Studios games also contain another unique feature called the Game On Feature. The feature kicks in once a player has placed more than twenty five bets on a game, offering the player a chance to win some free spins on the house. The Game On feature is quite unique in the world of online slots as it functions in a similar way to a casino loyalty program, rewarding players for sticking with the game. The Game On feature is one of the most loved features of any Elk Studios game feature for players that have tried their games.
Read more
Best casino games by Elk Studios
With their inaugural game The Lab setting the bar for Elk Studios, follow up games all included interesting or unique features. For instance, Elk Studios second outing, Electric Sam featured the popular 243 ways to win, along with imploding symbols, free spins, sticky wilds and an array of total boosting multipliers. Champions Goal was the brands third offering and this time around, features unique bonus games that included cascading symbols, stacked wilds and more. The game was built on a five reel layout and contained a multitude of payout options, along with a variety of wilds, free spin bonus rounds, scatters and more.
Since their inception in 2013, Elk Studios has gone on to produce close to forty different and unique video slots, all featuring dazzling animations and incredible 3D graphical action sequences. Some of their best games, which you can find at a number of leading online casinos, include the following:
Kaiju
Route 777
Sam on the Beach
Taco Brothers
Wild Toro
Best Casinos with Elk Studios Games
New Casinos
Local Casinos (UK)
Mobile Casinos
Name and logo
Game types
Rating
Total games
Bonuses
Countries
AS mentioned previously, there are a number of top tier online casinos that feature Elk Studios games, and this list continues to grow into 2018. If you are looking to try a few of Elk Studios unique online video slots, the following online casinos carry a wide range of their best offerings:
1. Casumo Casino
2. SlotsMilllion Casino
3. Kaboo Casino
4. Conquer Casino
5. Casino Room