Betdigital slots and casinos Review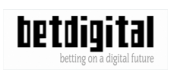 19 Games
59 Casinos
Work on: Windows, Android, Iphone
When you talk about one of the most innovative content and system developers for mobile, online, TV and land based casino game platforms, you cannot skip Betdigital. Of course, most of the biggest gaming companies in the world choose Betdigital as their partner and product supplier, and this is because of their experience in the gaming world. One of their major focus areas is on the creation of amazing online slot machines. They have two major platforms worth mentioning, and these are the GRID and SystemX.
While the SystemX is a software program designed to make it possible for games to be ported between different platforms, the GRID system which means Game Rapid Integration & Development System is simply meant to allow game developers create top notch games easily and within a very short time. In all, the two solutions have been put through the crucible, and they have been found trustworthy. Through these, Betdigital makes the development processes of games very minimal, while the output still remains games of the highest quality. Betdigital as a company also engages in the development and marketing of smart TV software and Fixed Odds Betting Terminals.
Betdigital History
The Betdigital gaming content development firm was officially established in the Abingdon area of Oxfordshire in the UK in 2011, with the sole aim of creating systems and content for the world betting markets. The history of the firm has a twist that some people fail to understand. When it is said that this firm was established in 2011 and that it has also served for more than 50 years, people get confused. The fact is that the owners of the firm have been into the development of gaming products in the land based or brick and mortar games for a very long time. But it was in 2011 that they delved into the online and mobile gaming content development, with the aim of offering cross platform content to providers and developers. It was the plan to offer contents for seamless integration amongst game developers and providers across board that brought forth the success that Betdigital is enjoying today.
It was in the market for just five years before NYX Gaming acquired it in 2016. That is a testament to its strides and prospects in the market. Because its gaming engine is offered across different platforms, you will witness lots of Betdigital casinos around. Though they do not develop any games in house, their development framework are used by many developers. And, for the records, they have a very small collection of games. One of the strengths of Betdigital as a firm is that their products are believed to be highly regulated, meaning that people enjoy them with peace of mind. Their major licensing comes from the UK Gambling Commission.
Betdigital Devices and OS compatibility
Just like many other casino engine providers, the Betdigital slots and casinos are designed with the HTML5 programing language. The result of this is that they could be accessed on all desktops, laptops, and tablets. They are also compatible with all the major mobile devices and operating systems like windows, android, and iOS. So, with your apple iPhones and iPad, tablets and other smartphones, you can access games and other products developed with the Betdigital engine.
Betdigital Games Features
Now, it is good to note that to come up with the GRID and SystemX game engine that powers the Betdigital cross-platform offerings, more than 5 man years' work was put in. That is why they are platforms you can trust at any given time. Through these platforms, the Betdigital engine could be used to develop a new game, get it fused or integrated with all the platforms that supports it and throw it into the market within a very short time.
We can say that it has one major thing in common with the Everymatrix casino engine, and one huge difference with it too. The similarity here is that Betdigital works across platforms, and Everymatrix also works across platforms. So, both of them could be integrated with many casino systems. But when it comes to their major work, they differ. While every matrix engages in bringing together up to 5000 games from more than 50 developers in one place, the Betdigital is a platform that makes game creation, development, and design very easy. In fact, the GRID and SystemX could be described as the first gaming engine that could be described as cross platform in the real sense of it. While they offer this integration, the entire compliance requirements are also handled by them.
It is good to note here that Betdigital does not develop the games, and that the number of casinos that make use of their platform for game development may be very small. But there are many Betdigital games out there. Because of the easy access to different operators through the integration system, developers who use the Betdigital engine can market their games within a few weeks instead of months. The commercials, testing of the games and other liaison works are done by Betdigital. All that the developer needs is to focus on coming out with a top notch gaming software.
At the end, the games developed with the Betdigital also come with the same features with Everymatrix, Core gaming and Lightening Box. They all have jackpots, live dealers, huge bonuses, multipliers, free spins, bonus rounds, etc.
Read more
Best casino games by Betdigital
Ambassador Slot is one of Betdigital's most popular games. It comes with 4 reels and a single pay-line, the traditional theme, and with Cherries, Oranges Bars and Bells as symbols. The graphics are very simple, the style is classic, and it has a progressive jackpot. Free Spin City is another game from Betdigital. It has a billionaire theme, with lots of free spins and bonuses, and a little bit of high volatility. It is all happening on the sea, with a basic graphic quality and many winning methods. Mega Fruits Slots also has the traditional fruit machine theme. The pay-lines are 10, with 5 reels, and it comes with a lot of beautiful colors that make the graphics great.
Other Betdigital games
Slots of Money
Joker 10000 Deluxe slot
Super Pots Bar-X slot
Knights of Gold slot
Crowning Glory
Best Casinos with Betdigital Games
New Casinos
Local Casinos (UK)
Mobile Casinos
Name and logo
Game types
Rating
Total games
Bonuses
Countries
There are not too many casinos that make use of games developed with the Betdigital gaming engine. But that does not mean that you won't find one when you need it. So, if you want to enjoy the Betdigital games, you can get to the JoyCasino, ArgoCasino, Casino-X, ZigZag777, Big Apple and Optibet.ee.