Double Bubble Slot Review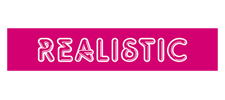 Game types:
Jewels and Gems slots
Nature slots
Other slots
Play demo
Video review
Screenshots
Try other slots
By this produser
By this theme
Features
Newest
The Double Bubble slot is another offering from Realistic Games which has built up quite a fanbase over the last few years.
It would be fair to say that this is a basic level slot game and it is only available on a mobile device, but it is no surprise that some players still regard it as being one of their favourite slots.
Theme and subject
If you enjoy playing underwater themed slots, then Double Bubble should be right up your street but the first thing that you will notice when it loads up is how basic the graphics are.
Actually, it is not only the graphics, the soundtrack and even the pay-outs are lagging far behind some of the other games which are available for slots enthusiasts to try their luck with.
As an example, compare this game with something like 'Mr Ted', which is a recent offering from 'Blueprint Gaming' and they are as different as chalk and cheese.
A perfect example of the advancements of online casino slot games over the past few years and to be perfectly honest, you do wonder why people would choose games like Double Bubble slot over some of the more advanced games that are out there.
Symbols and Soundtrack
As is synonymous with Realistic Games, the Double Bubble slot is designed so that it looks like the kind of old-fashioned console that you would play on in a regular offline amusement arcade.
Whilst this might have looked good 'back in the day', it is now rather dated but some slot players prefer to play what to them are regarded as old-style games and this is definitely one of them.
The soundtrack which goes with the game is actually quite jaunty and it just goes to show what an effect a soundtrack can have on a game.
You will be well aware of how annoying some soundtracks can be and how difficult it is for the software developer to come up with something which will appeal to all music tastes.
It may seem to be a feature which doesn't really matter but you only have to play a slot where the soundtrack is boring and monotonous, and you will soon be clicking the little cross in the top right-hand corner of the game and looking for another game to play.
So, the soundtrack for Double Bubble will soon have you tapping your feet as you are spinning away so that can't really be a bad thing, cans it?
As for the actual symbols, various pieces of coral can distract your eyes from the symbols themselves but as you would probably expect, basic is the order of the day.
There are the usual symbols which consist of a Ten, Jack, Queen, King, and Ace with the main symbols consisting of a red puffer fish, a purple and red tropical figure and a glowing blue seahorse.
The special symbols which you keep your eyes peeled for are a wonky gold coin and a shark which acts as the wild.
Bonus options
If you are lucky enough to get five sharks lining up on an active pay line you won't care how dated or boring the Double Bubble slot is because you will be awarded ten thousand times your stake.
Nice work if you can get it, and don't forget about the scatter feature which always brings a sense of excitement to any online casino slots game.
With Double Bubble, the gold coins are the symbols which will trigger the scatter feature and you need to be looking for and three, four or five of these beauties which will reward you with ten free spins.
One particular feature can result in some bigger wins than you would probably expect is the total feature win which is displayed in the total win box.
If the Double Bubble symbol appears on the centre reel, the amount which is displayed in the total win box will be doubled.
It would not be an exaggeration to say that this figure can definitely get the heart racing faster as the winnings can soon mount up, but before you get too excited you should be aware that there is a win limit of five hundred times your total stake with and free spins which are remaining after this level is reached being discarded.
Pros and Cons
As with all slot games, different players will like or dislike different features so with that in mind, let's take a look at the main pros and cons for the Double Bubble slot.
Pros
What you see is what you get. Very basic graphics but it should be remembered that these factors are what appeal to some people.
Can be quite exciting during the scatter round
The soundtrack is actually quite entertaining and if the spins are going your way it is quite a relaxing game to play.
The old arcade theme might be seen as a negative to some players but to others, it could be the very thing which attracts them to the game
Cons
When compared with some other games which are available to online casino slots players, Double Bubble is about as basic as it is possible to get.
The graphics are not as vibrant and sharp as with the majority of other games and to some players will look almost amateurish.
Younger players may load the game up for the first time and dismiss it out of hand straight away, such is the basic appearance of it.
Again, comparing Double Bubble to other games, the pay-out potential can be fairly described as being limited.
It could be argued that the main reason for the limitations when it comes to how basic this slot is, or anything from Realistic Gaming for that matter, is because the games are designed to be played on mobile devices.
The argument against that fact is that many mobile devices are now just as powerful as many computers, so it cannot really be accepted as an excuse.
Similar Games
If Double Bubble is your game of choice and you are looking for similar types of games, the number one advice would have to be to look for games which are designed by Realistic Games as all of their offerings have an awful lot in common.
6 Appeal Deluxe
Another basic game has an underlying theme of a dice game.
As with Double Bubble, a catchy soundtrack means the game is relatively enjoyable to play but the maximum pay-out of two thousand times the stake is an indication of the limitations
Money Matrix
Money Matrix is another game by the same provider but is a little different in that the player has to pull back tabs in order for the paylines to be displayed.
As you would probably expect though, the maximum pay-out is pretty low at only one thousand times the initial stake.
Fruit Factory
Fruit Factory is a slot which is similar to Double Bubble in so many ways. The usual negatives apply with regards to basic graphics and a limited maximum pay-out but it would be safe to say that if you enjoy playing Double Bubble, you will love the Fruit Factory slot.
Where to play
You will be able to play the Double Bubble Slot at the following casinos and before you start to play it is advisable that you check to see if there are any bonuses or promotions that are available.
The sign-up bonus for each casino is listed next to the casino but always check the terms and conditions before getting involved.
It should also be noted that some of the sportsbook related casinos such as William Hill, often offer casino promotions which relate to various sporting events.
The advice would have to be to keep checking with the casino on a regular basis to see if there are any promotions on offer.
William Hill -100% up to £300
Virgin Games – £40 bonus with a £10 deposit
Jackpot Joy- 30 free spins, no deposit
Starspins – Spend £10, get 30 free spins
All Casinos to play: