Roaring Forties Slot Review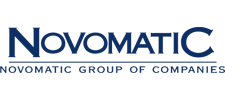 Play demo
Video review
Screenshots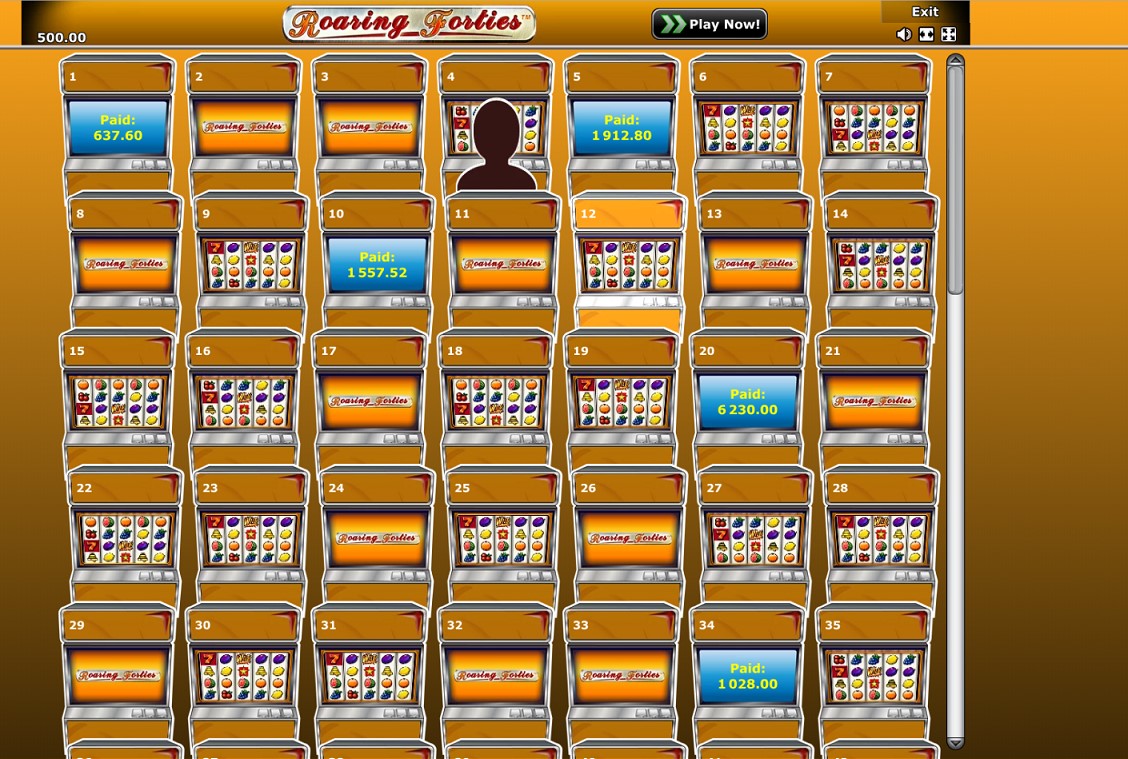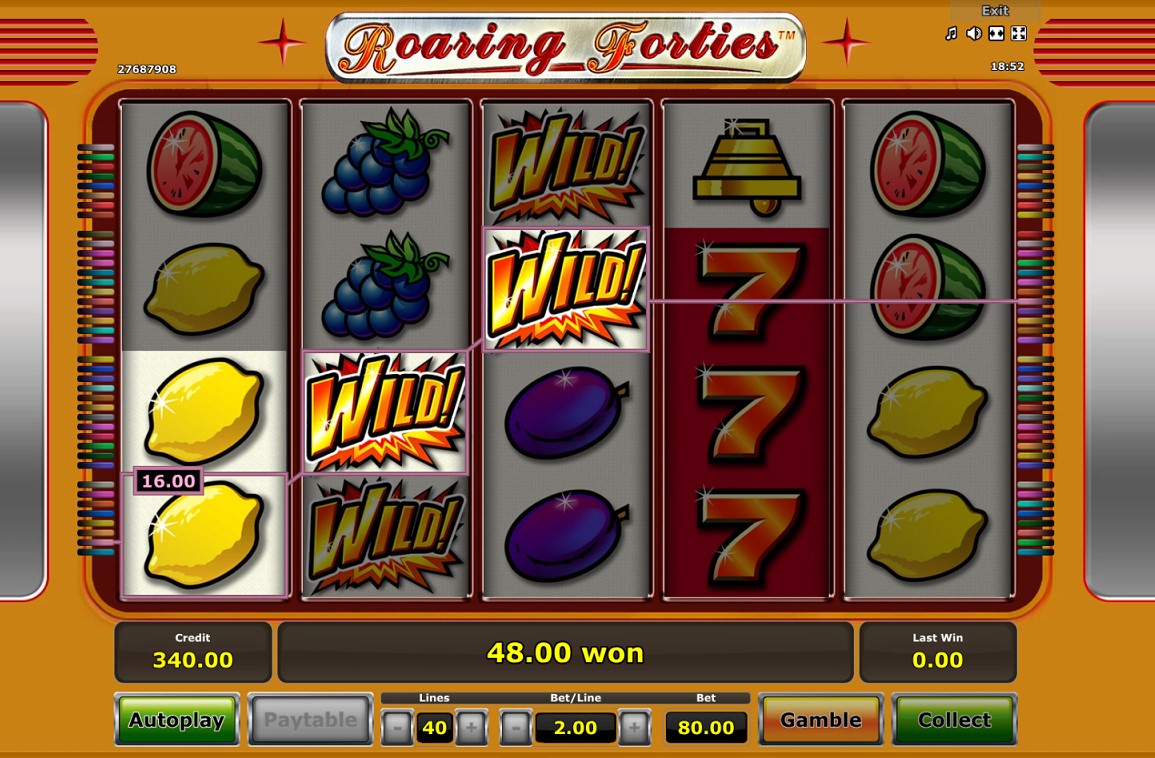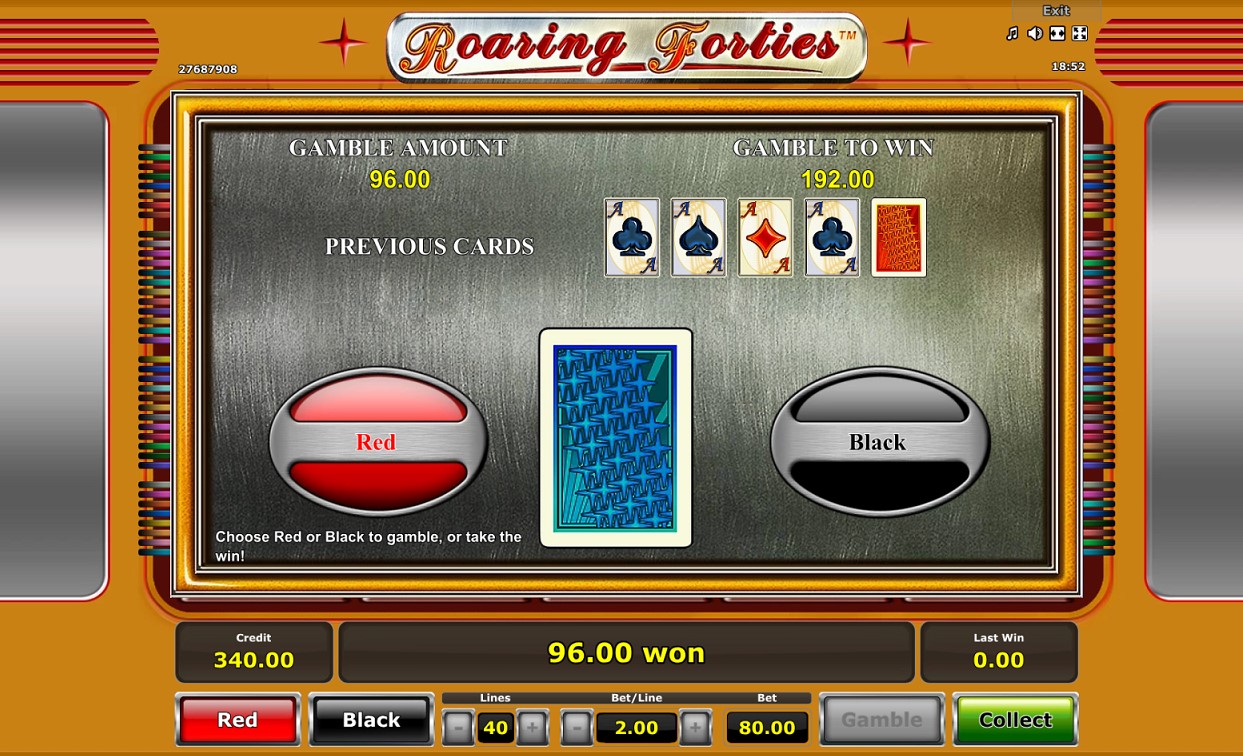 Try other slots
By this produser
By this theme
Features
Newest
The Roaring Forties slot is a game which can be described as a 'marmite' game because you will either love it or you will hate it.
It is one of those slots which will appeal to those who have a nostalgic streak within them, but anyone who enjoys slots which are entertaining in terms of their graphical elements or because of potentially lucrative bonus rounds, will be extremely disappointed with this offering from Novomatic.
It would be fair to say that most players would not recognise the Roaring Forties slot as something from Novomatic and it wouldn't be a surprise if some players loaded up the game because they thought it was based on a subject from the nineteen forties era but again, they would be disappointed.
Theme and subject
The theme of the Roaring Forties slot is basically a traditional slot machine from back in the day which was often referred to a fruit machine because that was the overall theme of the symbols.
Obviously, everyone is different when it comes to the kind of game that they prefer but it has to be said that the Roaring Forties slot is a little disappointing due to the fact that it is about as basic as it is possible to get.
To add insult to injury, it is not uncommon to experience long losing runs and it is not as if you have any bonus rounds to look forward to, because there aren't any!
Symbols and soundtrack
The symbols for the Roaring Forties slot consist of the usual fruits such as oranges, lemons, bells and melons with the special symbols consisting of the number seven and the star scatter symbol which doesn't trigger a bonus but instead a payout of twenty thousand coins.
Bonus options
There are no bonus options whatsoever with the Roaring Forties slot and this fact alone will obviously put many players off from even considering getting involved.
It would be easy to say that this would be a shame but in the case of the Roaring Forties slot it is not because there are far better options for slot players to get far more value for their money!
Where to play
Novomatic are a funny software provider in that some of their slots are in demand whilst others, like this one, are not.
If you look for online casinos which offer Novomatic games you should be able to find the Roaring Forties slot and the list below are all known for providing Novomatic games to their players.
As you will see, they all offer sign up bonuses to players who have not played at the casino before and these bonuses can offer excellent entertainment and profitable opportunities because you are in effect, playing with the casinos money instead of your own.
Always take the time to check the terms and conditions which are attached to these bonuses because they are prone to change.
All Casinos to play: