White Rabbit Slot Review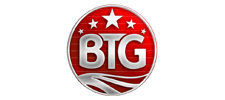 Play demo
Video review
Screenshots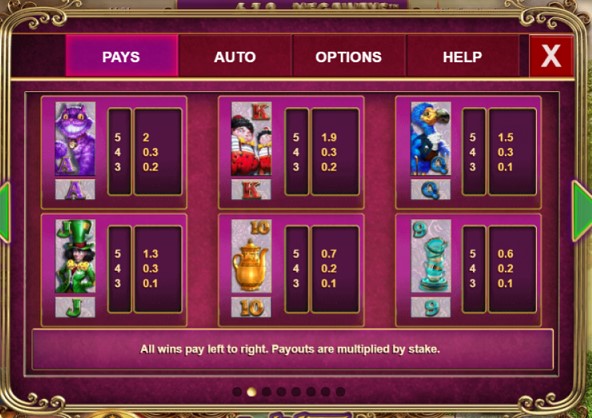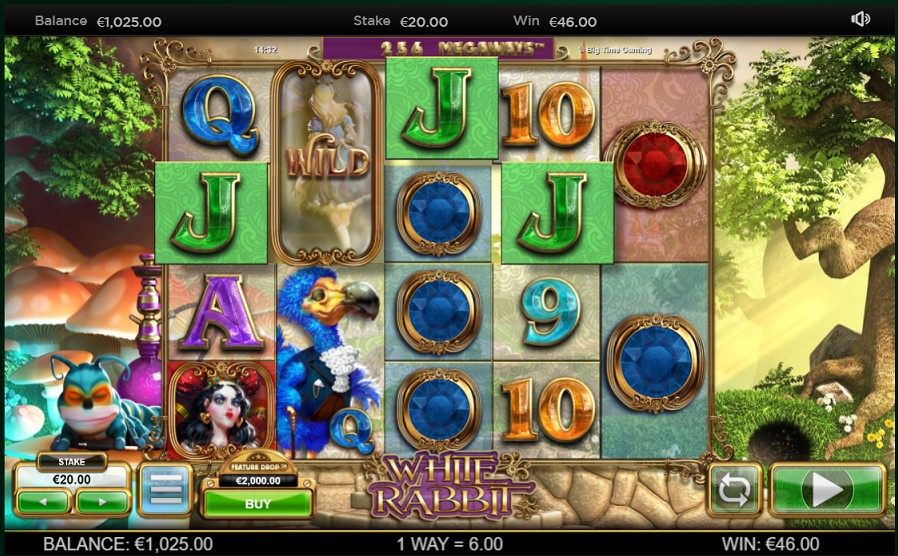 Try other slots
By this produser
By this theme
Features
Newest
Occasionally a slot is released by a lesser known provider which blows you away in terms of the quality of the game and the potential it offers in terms of making a profit from it.
This is certainly the case with this offering from Big Time Gaming and their White Rabbit slot.
As soon as you load the game up you can see that it looks completely different to the kind of slot that you may be used to and it is either gong to be very good or very bad.
You will be pleased to know that the White Rabbit slot falls into the former category.
The game is an absolute joy to play in every possible way and as you will learn from this review, the chances of gaining a positive return from this slot is far higher than you may be used to.
Theme and subject
The theme of the White Rabbit slot is based on Alice in Wonderland by Lewis Carroll and even though there are several slots based on this theme, very few can match what is on offer here.
You will often find in the world of online slots that it is the 'big boys' in terms of software providers who churn out game after game, knowing only too well that whatever they bring out will be well received and this can sometimes result in them not being intuitive in terms of the actual gameplay.
How many slots have you played that seem to only be slightly different from so many other games.
The symbols consist of the usual ten, jack, queen, king and ace with perhaps a little alteration here and there.
Take one look at the White Rabbit slot and you will instantly be able to see that an effort has been made to make it a little different.
Many of the smaller software providers are not prepared to take risks like this because they could end up falling flat on their face so a great amount of credit has to be given to Big Time Gaming because they have taken what could have been an enormous risk and it has paid off with a game which can only be described as stunning.
Symbols and soundtrack
The soundtrack to the White Rabbit slot is quirky and original, perfect for this game and it is something that you could listen to without playing the game and instantly be reminded of the Alice in Wonderland theme.
Big Time Gaming have got the soundtrack just right and this sets up the atmosphere of the game in such a way that nothing but a highly entertaining experience awaits.
When it comes to the graphics and the symbols of the game, as you would expect, the background scenery is that of a magical wonderland and then your eyes are drawn to the symbols themselves.
They consist of characters from Alice in Wonderland and include Tweedledum and Tweedledee, the Cheshire cat, the Mad Hatter, the Gryphon and a variety of different coloured ornaments.
There are also the nine, ten, jack, queen, king and ace symbols but they seem to play a far less important role in the gameplay than is usually the case when they appear as symbols in the majority of other games.
The wild symbol is represented by Alice herself but this symbol only appears on reel numbers two, three, four and five.
The white rabbit is the scatter symbol.
Bonus options
The bonus options for the White Rabbit slot come in the form of free spins but the unique feature is that you can actually buy free spins if you are that way inclined.
The free spins are triggered when three white rabbit symbols land anywhere on reel numbers two, three and four.
If you look underneath the reels you will see that there is an option to buy the free spins at a cost of one hundred times you line stake.
This figure can be reduced by choosing various options on the feature drop symbols but whether you take advantage of this feature or not is obviously entirely up to you.
As far as this review goes, the jury is still out on whether it is a good idea or not.
It makes you think of the ability to pay extra for the 'hold' symbols on games like 'Wild Gambler' and to be perfectly honest, it has been proven time and time again that it is usually not worth paying the extra for this feature.
Obviously, if luck is on your side you could make decent amounts of money from this feature but on the other hand, it could be a very quick way of long a lot of money and that is the last thing that anyone wants.
Anyway, it doesn't matter if the free spins are triggered during normal gameplay or if you purchase them, they consist of fifteen free spins and the imagination that has gone into these free spins is quite remarkable.
Cupcake symbols become involved and if the land the result is extra rows in a reel and all sorts of other goodies.
If any one reel reaches twelve symbols more free spins are awarded so it doesn't take much imagination to see how lucrative this process can turn out to be.
To sum up these free spins, everything about them is highly entertaining, extremely exciting with the possibility of some lucrative wins.
Pros and cons
The White Rabbit slot is a brilliant game, no doubt about that but let's take a look at the pros and cons of the game
Pros
Just one look at the game and you will see that it is different to what you might be used to
The graphics of the symbols are superb with a great amount of detail in each
The soundtrack will take you back to your childhood and stories of Alice in Wonderland
The RTP of around 97% means that you won't find many slots which are as generous as this one which will be music to the ears of many players
Cons
It could be argued that the game looks a little 'gimmicky' at first sight
Some players do not like themes like this so will probably not appreciate the game as much as they should
It is easy to get completely engrossed by the game which could either be a good or bad thing
Some players might prefer a more basic game which concentrates on the spinning of the reels as opposed to a game which is more entertaining
Similar games
It is actually quite difficult to come up with any suggestion of slots to play if you enjoyed playing the White Rabbit slot.
However, if you enjoyed the feature where you can buy free spins you might be interested in something like the Wild Gambler slot which gives the player the option to pay extra and hold the wild symbols.
We have already mentioned in this review that the jury is out to whether this is worth it or not but if it is your cup of tea, give the Wild Gambler slot a try.
Another slot which is recommended as it is entertaining in the same wat as the White Rabbit slot and that is the Ted slot by Blueprint Gaming.
This one will give you a similar playing experience and there is no doubt you will love it if you enjoyed playing White Rabbit slot.
Where to play
You won't struggle to find online casinos where you can play the White Rabbit slot but always take the time to look at any sign up bonuses which may be available for you to use when playing the game.
The casinos listed below all offer the White Rabbit slot and listed next to their name are the sign up bonuses which they offer.
Always check the terms and conditions which go hand in hand with these bonuses as they change on a regular basis.
Bet365 Casino – 100% to £100
Casumo Casino – 100% to £200
Mr Play Casino – 100% to £400
Slots Million Casino – 100% to £200
Video Slots Casino – 100% to £400
Bingo.com Casino – 100% to £200
Queen Vegas Casino – 100% to £300
All Casinos to play: