GameArt Slots and Casinos Review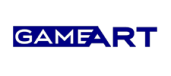 63 Games
141 Casinos
Work on: Windows, Android, Iphone
The fact is that there has been an increase in the need for online game makers in the past few years. This is occasioned by the fact that the demand for games have increased, all due to the increasing popularity, acceptance and legalization of online gambling. Many new game designing firms have sprung up in the last few years and one of such is the GameArt. The company is made up of a team of experienced programmers and entrepreneurs who came together to harness their experience in the industry in the bid to offer top notch online games to the world. They have succeeded in satisfying the video gaming market with high quality games that are true to demands and in line with the existing conventions.
GameArt History
GameArt could be described as one of the newest players in the online casino software design and development industry. But this takes nothing away from them. In fact, their tender age makes them the developer that understands the modern and innovative trends that are obtainable in the industry, and they build on this knowledge. Founded by a group of professionals in the gaming industry in 2013, GameArt has offered the world some of its best gaming software in the last decade. The fact that it is based in Malta, which could be described as the gaming capital of the world says a lot about it too. It is rapidly overtaking the gaming software arena with its HTML5 and flash powered video slot games. Their games are actually licensed and certified by the gaming commissions of Alderney, Estonia, the Isle of Man, Malta, Slovenia and Italy.
GameArt Devices and OS Compatibility
The trend has been that most of the casino software developers come up with two different software programs for their games – one for the mobile and the other for the desktop version. But GameArt completely alters this. They offer their games on the cross-platform system, where games can be played across all devices and operating systems from the same platform. Majority of their games come on the HTML5 scripting language. The meaning of this is that whether you are using your iOS or Windows PC or laptop, Windows phone, Android phones and tablets or any other type of device, you can easily play their games on your device through their online platform. The games work on Opera, Google Chrome, Mozilla Firefox, and even on Internet Explorer through flash. So, it is safe to say that games from GameArt are compatible with all devices, all operating systems and all browsers.
GameArt Producer Games Features
Now, it is good to say that some of the outstanding features of the games that casino operators will enjoy from GameArt include the fact that they come with full operational assistance. The software provider will help with the legal, security and effective management of the games even when they have granted casinos the license to host them. This makes them similar to Lightening Box and Core Gaming. They do not stop here; they also ensure that fair gaming is achieved between the casinos and the players through their third party agents. This is a feature you will not get from any other software provider so far. They also delve into assisting the casinos with business and financial management. We have only witnessed this with Betdigital that develops platforms for the development of games, and Everymatrix that aggregates games from different developers, and not from game developers like Core Gaming and Lightening Box.
When talking about the features of the particular games developed by GameArt, the quality of the visuals will always stand out. Although they try to make them captivating and detailed enough, they also infuse some level of generic traits in them. At the end, you will have very bright colors and decorative features. This goes against the trend that has been noticed in games from modern developers. It goes against the overly moderate and minimal aesthetics that has been the case. For instance in the recently released money themed More Cash, you will witness a lot of motivating images and shiny symbols, coupled with the display of cash and skyscrapers. There are some others where gold and riches are also displayed as the symbols or themes. In the midst of these, there are also games that are very natural. The popular African Sunset and others comes to mind here. In fact, this developer mixes history, geography, adventure, glamour, riches, aesthetics and other themes in its games.
When it comes to the traditional features, GameArt games are similar to other slot games from other developers. They come with those generic symbols like bonus games and rounds, free spins, multipliers, wild and scatter symbols, progressive jackpots and others. The only difference is that some of them may not work the same way they work in games from other developers. Some of them include the 25 pay-lines and re-spin feature in Cleopatra Jewels and the 50 pay-lines and Wild that stacks to offer multiple wins in Atlantis World.
Read more
Best casino games by GameArt
Some of the biggest slot games from the GameArt developer include the African Sunset, 3 Kings and 5 Elements. The African Sunset comes with 5 reels and 15 pay-lines with a non-progressive jackpot. It has an African Savanna theme with a giraffe, a rhino, a zebra, a lion and playing cards as symbols. There are also free spins, multipliers, a scatter and a wild.
3 Kings is of 5 reels and 15 pay-lines. It is a Chinese themed slot, with a Phoenix Dragon, Ancient Gong, Dragon King, Power Dragon, Thai Dragon and Lucky Babies as symbols. Its rule is that you must play the entire pay-lines in every spin, and it comes with a non-progressive jackpot that could be landed by spinning the Golden Dragons symbol 5 times. The jackpot pays 2,000 coins for a stake of 750 coins. The sound and graphics are rich, and you will enjoy a gamble feature, free spins, scatters and wilds.
5 Elements is the GameArt video slot that has 5 reels and an amazing 243 winning ways instead of pay-lines. The symbols are many and very attractive, and it is a very fast game. With elaborate and gold embellished reels, you can enjoy the auto play feature here, coupled with a multiplier. It is an Element themed slot.
Other Games from GameArt
Cleopatra Jewels slot
Crystal Mystery slot
Emperors Wealth slot
Explosive Reels slot
Guardian Lion slot
Best Casinos with GameArt Games
New Casinos
Local Casinos (UK)
Mobile Casinos
Name and logo
Game types
Rating
Total games
Bonuses
Countries
There are many casino websites that stock games from GameArt, and you can enjoy the games from their website whenever you wish to. They offer both the demo or free play version for learning, and the real money slots from adult gaming. They include SlotJoint Casino, BETJOY Casino, BitCasino.io and many others.