Games Warehouse Slots And Casinos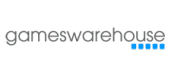 27 Games
35 Casinos
Work on: Windows, Android, Iphone
Games Warehouse is primarily known for their "skill with prizes" games that can be found throughout their native country of England, UK. However, in order to keep up the pace with the ever-evolving market, they decided to start producing content for online casinos, across various channels. This allows the players to play their favorite games on virtually any device you can think of. In order to be able to do that, GW Games formed quite a few important partnerships with other content developers and they continue working on perfecting the range of games they provide.
About Company
The company was founded back in 2002 in Derby, England and while it may have had a slow start, it is slowly becoming a prominent name within the online casino games industry. In addition to various online games they make, GW Games also produces a significant amount of video game terminals, as well as the games for them. The UK is known for its vibrant bar and pub culture, which the guys behind Games Warehouse saw as an opportunity to position themselves on the casino games market. Their biggest achievement is arguably their range of skill with prize games, located in numerous pubs and bars across the UK.
However, with the market constantly evolving due to the newest technological advancements, they had to divide a portion of their focus and employ it in making online casino games. This notion enticed the formation of important partnerships with various companies, including Endemoi, another UK based developer company that has games like Deal or No Deal, as well as Million Pound Drop skill with prize games within their portfolio. Their most prolific partnership has to be the one they have with BBC Worldwide and their Match of the Day brand.
Producer History
Only five years since their modest beginning in 2002, Games Warehouse hit an important milestone of selling 10.000 units of their most popular game terminal called Paragon. At the time, the company had as little as 30 employees, which makes this feat an even greater achievement. Since then, the company was seeing a steady growth in both size and overall quality, with tremendous partnerships being the key to their success.
The company is making a big breakthrough on the global scene, which they were able to do by forming a partnership with Philadelphia's AMI Entertainment Network. This was done to further nourish and expand the market of games for restaurant and bars, as AMI Entertainment Network provides music and interactive entertainment for them.
The company managed to procure the Alderney Gaming Commission license, which allowed them to start showcasing their games online. In addition to that, they also have the UK Gambling Commission license. The two combined licenses ensure that any game made by GW Games is going to be fair and that the players can rest assured, as they know they are safe and secure, while they are gambling.
Devices and OS compatibility
Games Warehouse recognized the importance of having the ability to play online casino games from virtually any device out there. In order to do just that, they are now focused on developing custom, Omni-channel games for a number of major casinos, both online and offline. For people interested solely in online games, they will have the following range of devices to choose from:
iPhones and iPads
Android smartphones and tablets
Desktops and laptops
Producer Games Features
The majority of the GW Games portfolio consists of games that have vibrant and eye-catching graphics, as well as fun gameplay and entertaining themes. What makes the company stand out from all of their peers is the quality soundtracks they have in their games. Because of their focus on the skill with prize games, they entered the world of online casino games only recently, in 2013, with their big hit video slots game called Gold Strike. All of the games have some surprising features that make the game even more fun to play and brings in some valuable bonuses.
Read more
Best casino games by Games Warehouse
The Paragon Machine was the first major success of GW Games, with over 10.000 units of the machine sold to bars and pubs throughout the UK. Besides the fact that with this game you are not depending solely on your luck, but on your knowledge instead, it achieved the above-mentioned popularity, due to low stakes paired with moderate cash prizes. Another reason was that this game didn't require a gambling license, as it was relying on our knowledge, as opposed to sheer luck. The Paragon machine could run a number of licensed games, including Pointless, Deal or No Deal and Pound Drop.
While The Paragon Machine provided the company with some much-needed influx of both money and credibility, the company didn't want to just sit on the money. Instead, they decided to venture forth into the treacherous waters of online casino games. Their main focus, when it comes to this particular instance, was on online slots. Their most popular slot games are Egyptian Gold, Gold Rush and Spinner Takes All. Some of the games in this category have a rather surprising quality, especially when it comes to graphics. Lucky's Empire, Dr. Frantic: Monster Spins and Robo Buck's Garage are some of those, just to name a few.
Best Casinos with Games Warehouse Games
New Casinos
Local Casinos (UK)
Mobile Casinos
Name and logo
Game types
Rating
Total games
Bonuses
Countries
Games Warehouse games are quite popular, especially with the UK player's, which is why there are quite a few casinos using their games. Those casinos include Jackpot City Casino, Dunder Casino, Spin Palace Casino and Gaming Club Casino.